When it comes to finding an organizational tool to help represent your thought process about life or work, a mind map can be one of the best options. Starting with a central topic, mind maps gradually break out into different branches that lead to different resolutions or goals. Visual representations help us understand the way we think. Here are four of the best free mind-mapping software apps you can try.
1. Canva
Canva is definitely not one of the first pieces of software anyone looking to create a mind map will think of, but it should be. What it lacks as a dedicated platform, it more than makes up for with gorgeous templates and well-thought-out design. Once you are logged in to Canva.com, locate the search field and type in "mind map." You are then shown dozens upon dozens of mind-map templates. Every design is different, and they cover a wide spread of potential mind-map layouts. The templates are colorful, beautiful and well designed. Choose any template and start making it your own. Nearly every aspect is editable, including colors, fonts, and positioning.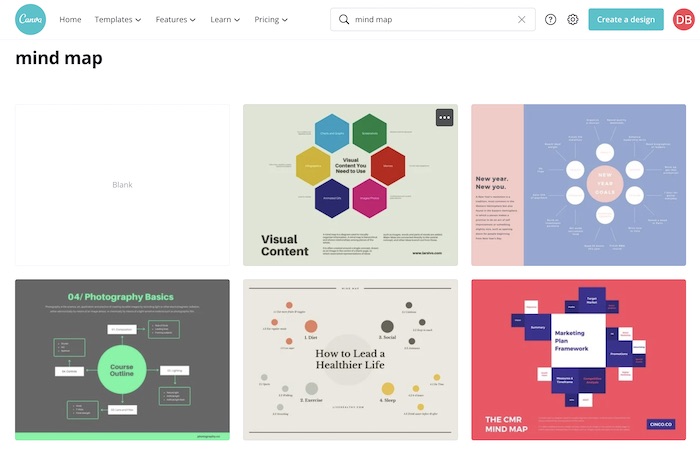 Once you finalize your mind map, you can export a PNG, JPEG or PDF file. While Canva sounds really great so far, it does have some limitations. To take full advantage and see all of the available mind-map templates, there is a monthly subscription cost. While this is not a deal-breaker, per se, it's a downside that should not be ignored. Another strike against Canva is its beautiful offerings can require hours of work to get just right. Instead of losing yourself in the content of your mind map, you very well could end up more focused on its design.
2. Bubbl.us
Cloud-based mind map Bubbl.us is one of the easiest mind-map pieces of software around. Right away, it catches your attention as you can start designing your first mind map without any registration or purchase. That it can be accessed through the Web or as a mobile version on tablets or smartphones makes it hard to ignore.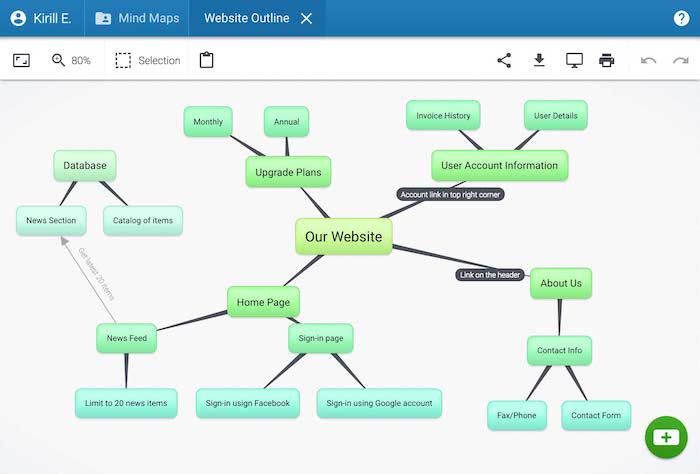 Once you start using Bubbl.us, you are immediately grabbed by its simplicity. In fact, you will be hard-pressed to find a more intuitive mind-mapping software. There are no superfluous features or extras to distract you. Getting started requires you to choose a format from a grid, tree, column or circle. Once you make that choice, the rest of the content boxes are up to you.
For the most part, Bubbl.us sounds like a dream except that it may be too simplified for non-casual users. Some may find it to be too basic. Cutting out options or features that could distract you makes it easier to focus on what you want to build. If you can accept these tradeoffs, Bubbl.us can be really great. For the best experience, make sure to save your work as you go. Some online reviews discuss random glitches that can lead to lost work for anyone who sticks to the "guest" version. Additionally, it would be nice to see the service launch a dedicated app instead of relying solely on mobile versions.
3. Coggle
If you are looking for a mind-maps and flowcharts-creation tool, Coggle is the one for you. It allows you to not just create mind maps and flowcharts but collaborate with others as well. To get started, you need only to sign in and start putting metaphorical pen to paper. On the plus side, Coggle offers a wide selection of shapes and items to connect, all for free. It's one of the most bountiful in this area since it does not require an additional fee to access the bulk of its mind-map shapes. Another feather in Coggle's cap is the inclusion of markdown formatting, which enables an easy-to-read, easy-to-write plain text format that quickly converts to HTML.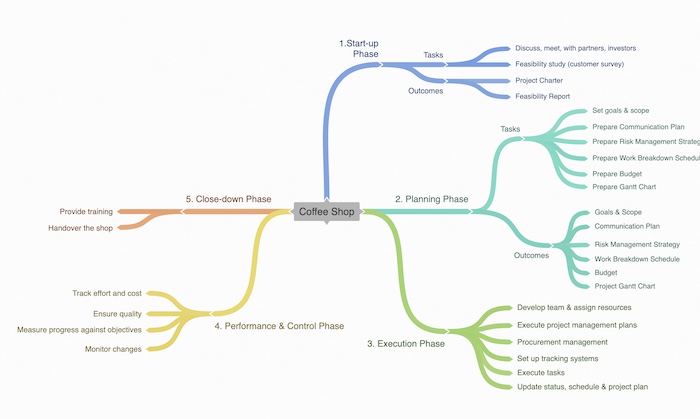 Coggle provides unlimited public diagrams and three private mind maps with no size limits. It also saves all of your work as you go without any prompts. The only con is that it only allows a single parent model for its mind maps. You can add multiple children, but only one parent box, which limits how expansive your work can become for free. That can be even more prohibitive in a collaborative or professional environment. Some of these negatives can be overlooked when you consider that Coggle adds the ability to message and chat with team members or leave notes for viewing later.
4. FreeMind
As one of the universally-loved free mind maps, FreeMind brings a lot to the table without requiring any costs to get started. This java-language app is available for Windows, macOS and Linux. What it lacks in fancy graphics it more than makes up for with a minimalist style that helps you dive in and create incredibly detailed mind maps. Whether you are just getting started in mind-mapping or have used this process for years, Freemind works for all knowledge levels. Add in the notion that all of your data is open source, and can be easily moved to a new mind-mapping tool.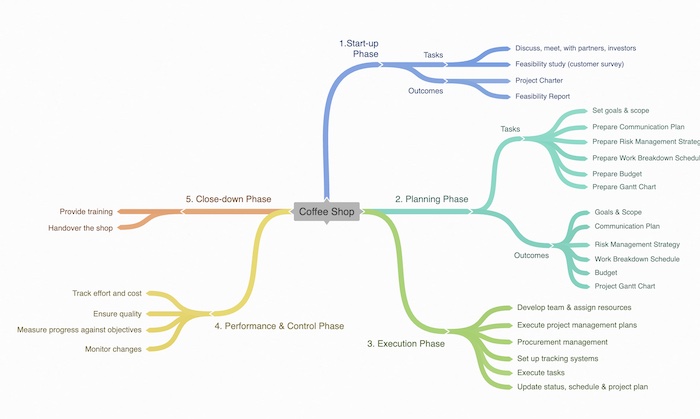 So where does FreeMind fall short? It remains the least flashy of the bunch in terms of graphics. If you want something fancy and beautiful, this is not the mind-mapping tool for you.
Other than these free mind-mapping software, you should also check out these planner apps to help you organize and plan your work and life.