Between work, activities, family, friends and to-do lists a mile long, it's understandable to feel anxious as well as disorganized. Throwing smartphones and tablets into the mix doesn't always help either, as they can be as much of a distraction as an organizational tool. If used right, planner apps can be an incredible way to organize your work and life. Will technology alone make you more organized? Some of this requires old-fashioned responsibility, but apps can certainly help. When it comes to organizing your world, there is definitely an app for that. 
Trello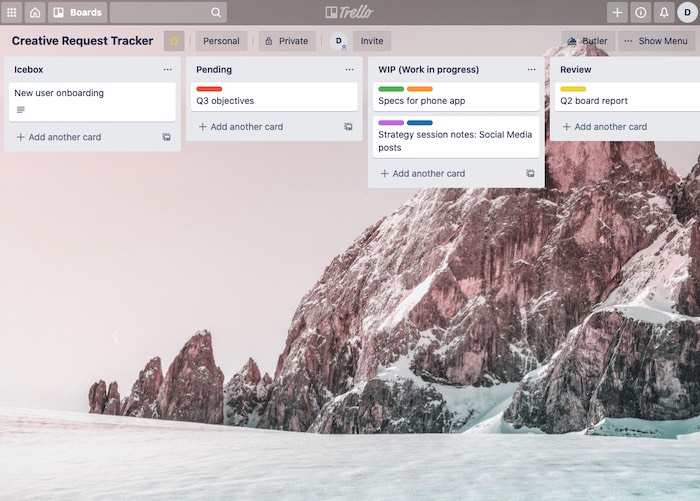 One of the best apps for teams or individuals, Trello is a must-download app for organizing your work life. Adaptable to nearly any scenario, Trello offers mobile (iOS and Google) and web apps for use on nearly every platform. To use Trello, you create digital "cards" and arrange them into side-by-side columns. Each card represents something that needs to be done. They can be tasks, dates or priorities or a makeshift to-do list of your own creation.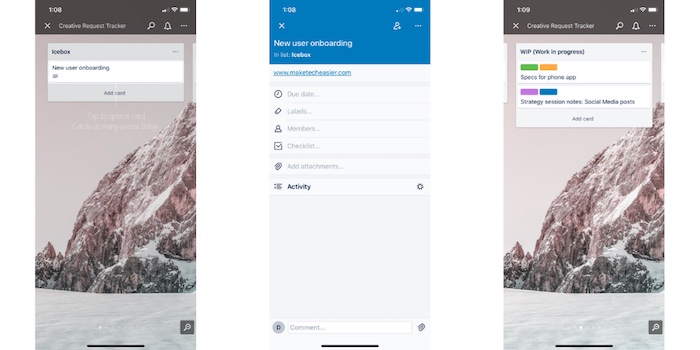 What you call and use each card/column is completely up to you and your to-do list or agenda. That's the real beauty of Trello. The whole platform can be incredibly customizable. When you have your own system determined, each card can hold details upon details for easier management. Apply color-coded labels or tag anyone on your team. Add a comment or file and drag and drop each card from one column to another.
Any.do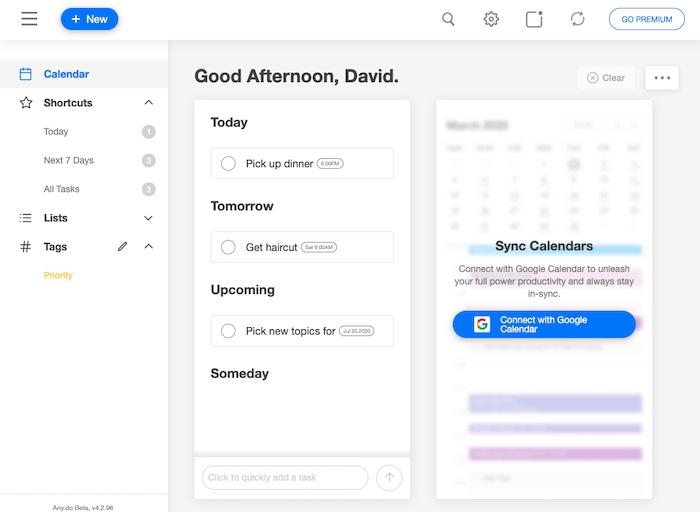 Busy people need intuitive software that can quickly integrate into their work and personal lives. Part calendar, part planner, part to-do list, Any.do is a fantastic solution for anyone who needs a comprehensive tool. Do you need to remember to buy a birthday gift? Any.do can help. Do you need to remember your project deadline for a work presentation? Any.do can help with that as well. You can see your month at a glance or dive right in to a day-to-day list of items that require action.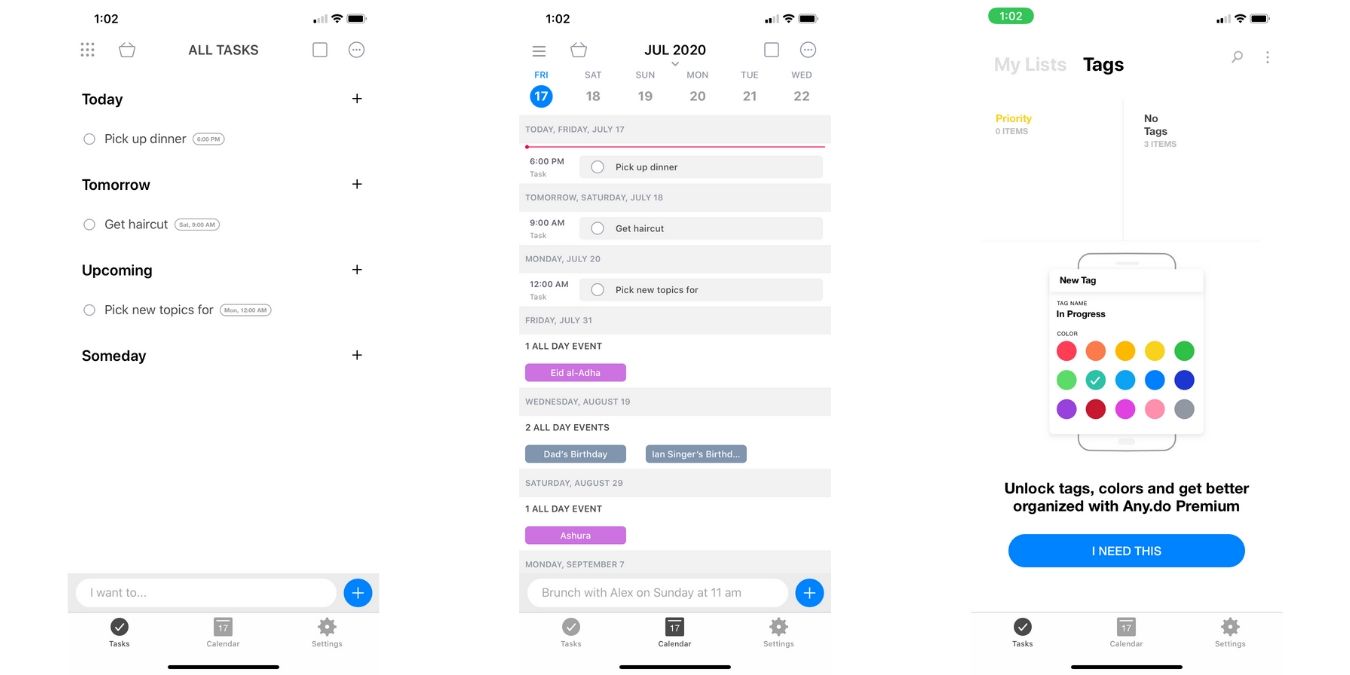 A dual view inside enables you to show your calendar at the top and then a scrolling list of overdue tasks, to-dos and even upcoming events. Click on any event, and you can make notes, see a list of attendees, a location and, of course, the time. The best part is that you can sync everything between your phone (iOS, Android) desktop (Mac, Windows), Web, tablet and even voice entry.
Google Calendar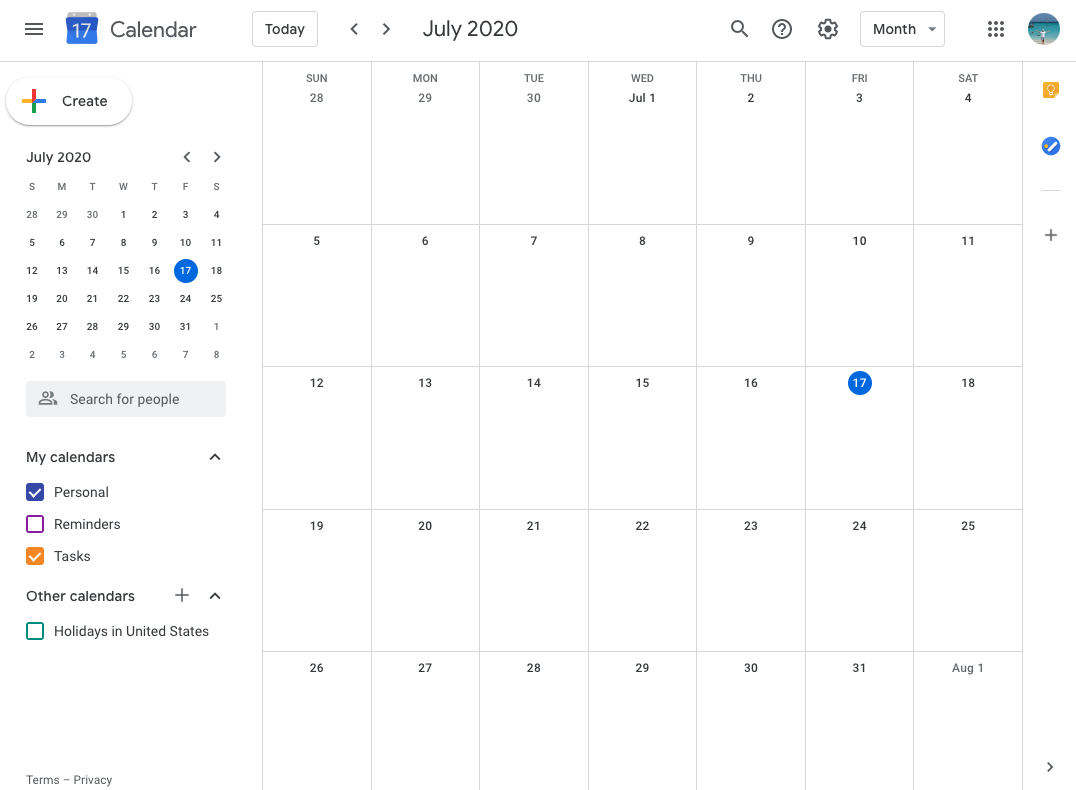 There is a good chance many of you already use Google Calendar without using it to its full potential. As far as planner apps go, Google Calendar is one of the best ways to stay organized for free. Scheduling tasks, creating appointments and reminders are just some of the ways Google Calendar can make an immediate impact on your day-to-day life. Google Calendar might not seem like a first choice as a planner app, but its deep ties to Gmail make it a planner app to be reckoned with.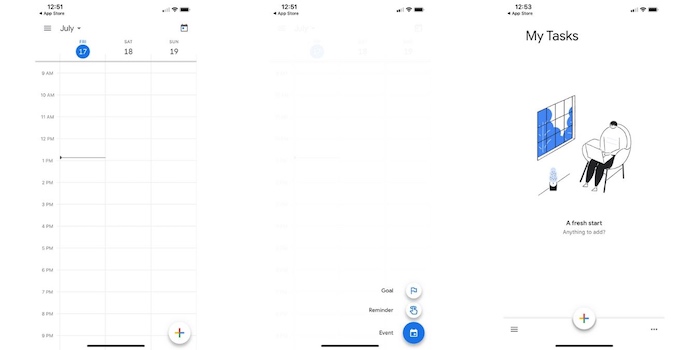 That it can sync with all of your devices including Web, iOS and Android, all without any cost, adds yet another reason why you should give this app a hard look. Google Calendar isn't complete without pairing it with Google Tasks. Available as a separate Android and iOS app, Tasks also appears on the right-hand sidebar when using Google Calendar on the Web. That you can have multiple calendars including one for work, one for personal and one for reminders is one more reason why the Calendar app is so successful in keeping everyone who touches it organized. 
24me
Part virtual assistant, part all-in-one tool for managing your life, 24me is a great app to stay on track. Want to keep your notes, to-do list and calendar all in the same application? If that will organize your life, 24me is the solution. It is truly an all-in-one planner, as you can sync to Outlook, remember birthdays, anniversaries and dial into conference calls with automatic code dialing. On the personal side, 24me will set reminders to help notify you it's time to run an errand.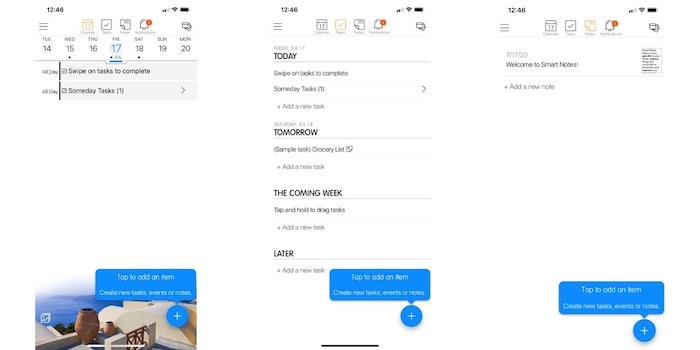 When it's time to leave your location for a business meeting on the other side of town, 24me will tell you when to leave, accounting for traffic and weather conditions to make sure you arrive on time. Any app that can combine social networks, service providers, finances and errands all in one plus a full planner and calendar is a must-own for anyone looking to get and stay organized. 24me is available across iOS (iPhone, iPad and Apple Watch) and Android. 
Conclusion
No matter how hard you look, there is no app that can completely fix a major mess. Instead, apps like the ones mentioned here aim to avoid those messes in the first place. When clutter truly gets out of control, these apps will help you get organized in a hurry. While there are small costs associated with some for additional features, they all offer a free plan that can quickly get you onboard. If you are willing to put in the time and make them work, these apps will help you.