Whether for work or personal, there is a good chance a calendar app helps you stay on top of all of your appointments, meetings, reminders and more. Here are some of the best calendar apps you can incorporate into your life to be even more organized. 
1. Google Calendar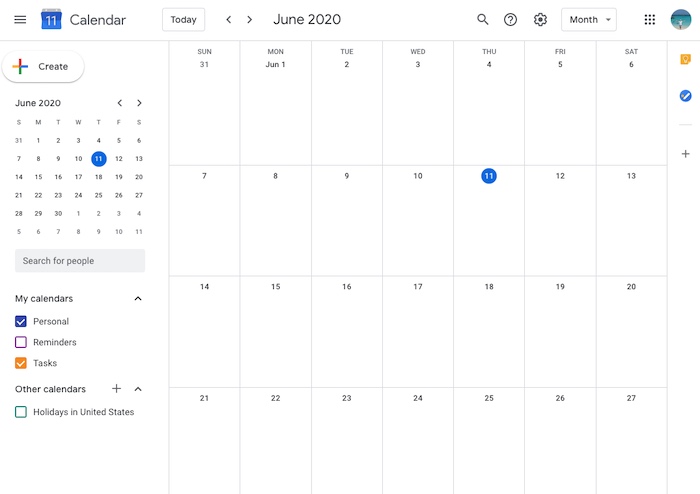 No list of best calendar apps would be complete without Google Calendar. In fact, the completely free Google Calendar is something of a hybrid in that it has apps for iOS, Android, and the web as well as being the backbone for numerous other calendar services.
It has a variety of appealing functions including day, weekly and monthly views as well as a schedule view. Its integration with Gmail or Google Suite makes it incredibly easy to pull in travel information like hotel and flight reservations.
Google's biggest advantage for users is its reliable cloud-based sync. Everything you add to your smartphone automatically appears on the Google Calendar website and vice versa. Android and calendar.google.com users also have access to Google Tasks, a minimal to-do list that sits on the right side of the Google Calendar screen. 
2. 24me
Something of an anomaly in the calendar space, 24me doesn't get all the fanfare that Google Calendar does, but it's an organization lover's dream. It's fair to call 24me a virtual assistant since it's a catch-all with a calendar, to-do list, note-taking, and more. It syncs with a variety of calendar services including Exchange, Google Calendar, iCloud and numerous others. This makes it incredibly easy for anyone who wishes to manage personal and work calendars in one place.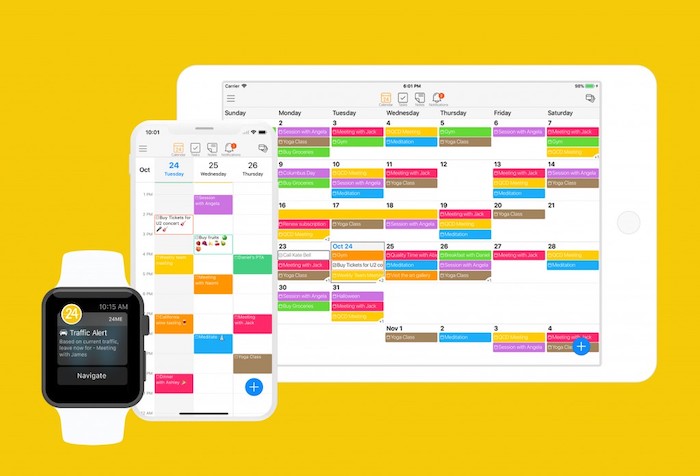 Meetings can be added directly to the app or through voice. When you need to leave for a meeting, 24me will send an alert through your preferred map application letting you know it's time to leave. Every evening you can see your agenda and to-do items for the following day. Last but not least is a weather alert, so you know if you need an umbrella before you head out for that meeting across town.
3. Apple Calendar
Apple Calendar rounds out the triumvirate of the big 3 calendars (Apple, Google, Exchange), so it's no surprise to see it make an appearance.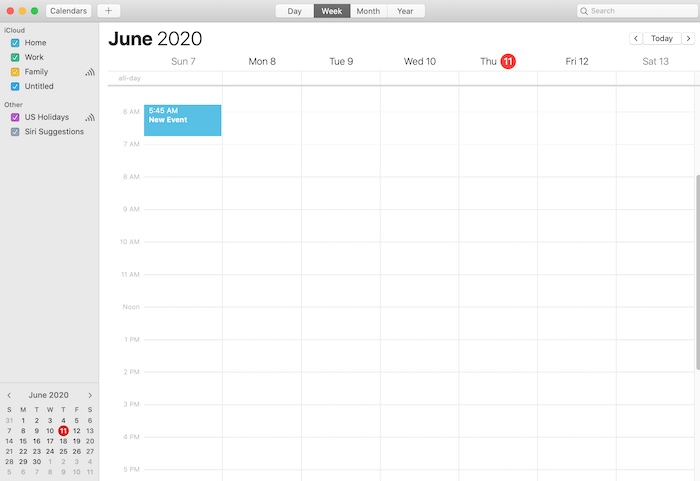 Like the other two services, Apple serves as both its own dedicated service as well as a backbone for third-party applications. Calendar is preloaded across all of Apple's devices which includes iOS, iPadOS, macOS and Apple Watch. If there is ever a time that you are away from all three of those devices, you can jump onto any computer and head to iCloud and see your calendar as a web app.
With its strong Siri integration, adding events via voice is one of the best parts of using Apple Calendar. Additional integrations include strong ties to Apple's default Mail app as well as it being easy to create new calendar apps from Safari and iMessage as well. 
4. Calendars 5
One of the most popular default calendar alternatives on the iOS platform, it's hard to go wrong with Calendars 5. A beautiful interface pairs with connection options for Google Calendar, iCloud and Outlook. The intuitive interface makes it easy to swap views for an easy look at your day, your week or your month agenda. The week interface, in particular, is one of the reasons Calendars 5 gets excellent reviews.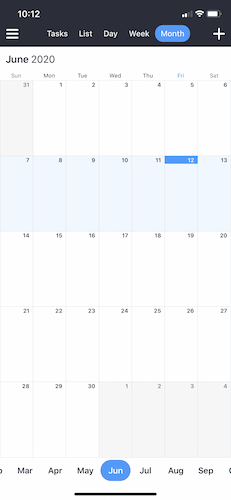 The "block" look for each appointment feels unlike any other app. It provides a clear view of what's coming up next or on the following day. With natural language input, adding appointments is as easy as it gets. If you say "pick up laundry tomorrow at 4:00 PM", it will automatically be added to the calendar without having to type in any dates or times. That it also syncs with Apple's reminders app is just one more reason this app is well worth the $6.99 price tag.
5. Woven
Marketing itself toward the "busy professional", Woven is a superb calendar application. Billing itself as the "last calendar you'll ever need," Woven, like 24me, is designed to be a catch-all for your entire life.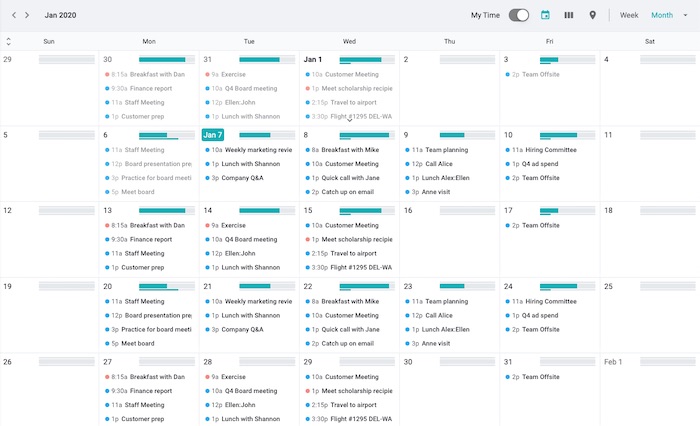 Woven integrates with Gmail and G Suite accounts as well as Microsoft Outlook and 365 accounts. It has applications for Windows, macOS, iOS and on the Web. Support for Android is coming soon. The feature set outpaces most other calendar applications, which is what makes Woven stand out from a crowded field.
There is support for both private and public schedules, creating group polls, suggesting a time for guests as well as creating a schedule on iOS directly from iMessage. On top of that feature set, Woven also integrates a map view so you can visualize your entire day geographically. The best part of Woven? It's free. 
6. Cozi Calendar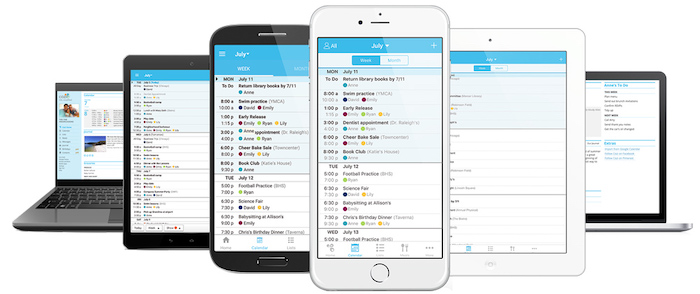 If keeping a busy family organized is a top priority, Cozi Calendar is the answer. Tracking everyone's schedules and to-do lists and organizing family dinners are a few of the many ways families can use Cozi to stay organized. Want to set a reminder so your spouse doesn't miss a doctor's appointment? You can do that. Want to set an appointment so the kids don't miss their soccer game? You can do that, too. Then have everyone go in and make a shopping list of what they want for dinner.
Family members can create color-coded events that only apply to certain attendees. What's more, families can create a shared journal of photos and memories inside the app. Cozi is available on a multitude of platforms including Windows, Mac, iPhone and Android. It's free to download but there is an annual fee of $29.99 to access premium features. 
Conclusion
Overall, each of these calendar apps does a fantastic job of keeping you organized and on track. Some are more feature-rich than others, but none of that takes away from the original premise of organization. If you are using an Apple Watch, also check out these apps to keep you productive.