No matter how productive you try to be, your office could be what's keeping you from doing your best. Home office organization is often overlooked. After all, who has time to deal with organizing when you're busy working and trying to fit in a personal life right outside your office door?
If you can spare just ten minutes a day, you'll quickly organize your home office and watch your productivity increase. Once everything's organized, it only takes a few minutes each day to maintain it.
Clean Off Your Desk
A cluttered desk helps no one. Studies have shown that very few people flourish in a cluttered environment. Instead of focusing on work, you're more likely to get distracted and procrastinate. Start by cleaning unnecessary items off your desk. Add a desktop organizer for small items and even paper trays if you need to organize papers.
File Things Away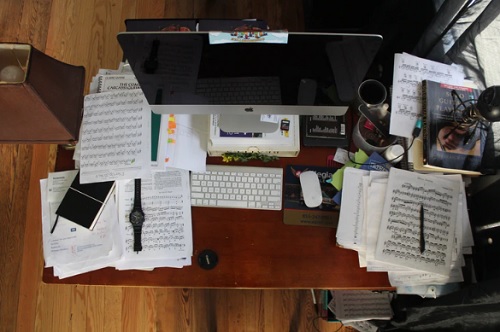 While much of your work may be digital now, you'll probably still have some paperwork. If your desk has a drawer, add dividers to quickly organize and file papers. Label each section so you can quickly find what you need later.
Avoid Cord Clutter
Cord clutter isn't just distracting but dangerous. One minute you're rolling your chair out, and the next minute you've destroyed your laptop's adapter and possibly damaged the wheel on your chair. Use cord concealers, like SimpleCord's Cord Concealer Kit, to run cords and keep them in place.
If chargers are bunched up in a desk drawer, use binder clips on the edge of your desk to keep them in place between uses.
Keep a Notebook Nearby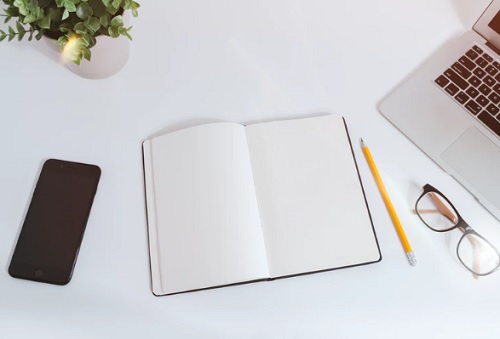 This may seem like an old school home office organization tip, but keep a notebook or planner on your desk. It's an easy way to jot down important notes, keep track of lists, and quickly check what you need to do next. Plus, physically writing things down helps you remember them more than typing.
Add Shelves or a Bookcase
If you have books, notebooks, knick-knacks, and more scattered around your office, you don't have to get rid of them. Just add shelves and/or a bookcase. This offers a neat way to organize all the random things that don't need to be on your desk. You can even add a Bluetooth speaker on a shelf behind you to play music to drown out distractions.
If you're dealing with smaller items and have a small home office, try adding a pegboard above your desk. Add notes, a pencil holder, notepads, small cups for office accessories, and anything else you need that will fit. A pegboard also adds a little decoration to your office.
Decorate Your Office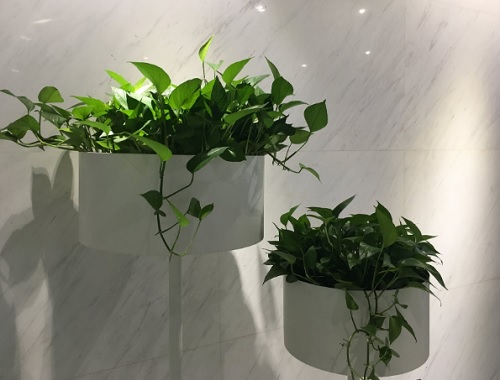 A bland office is depressing. Even if you're in a small cubicle in a busy office, decorate. Add a few things that make the office uniquely yours. Making it feel more personal makes you happier, which makes you more productive.
Add some pictures. Hang up a child's artwork. Add a few plants. A study found that in green offices, employees felt better and were more productive. Companies saw 30 percent fewer illness-related absences and a 26 percent increase in cognition. Plus, employees said they slept six percent better.
Avoid Screen Glare
Home office organization isn't just about clearing out the area. It's also about making it easier for you to work. Do you love the view out of your window but can't see your computer screen most of the day? It's time to adjust your desk and screen so you can see better. A great view isn't worth the productivity-killing headache.
You can also add curtain sheers that cut some of the light but still let you see out. It's a good compromise if it doesn't affect your screen.
Add a Bulletin Board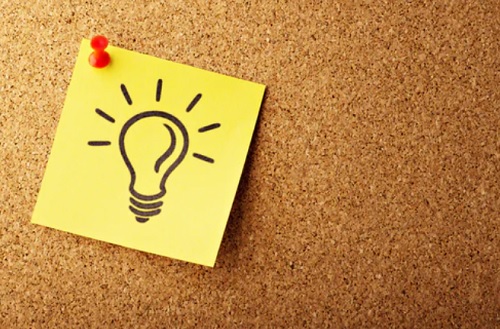 If you don't want a pegboard, add a bulletin board. Use it to store important notes for the day. Stick up reminders of upcoming meetings. You can even use it just for decoration. Add pictures of proud accomplishments of the family you're working hard to support. Create a collage of your dream vacation that you're working overtime to afford.
Go Ergonomic
Of course, ergonomic office furniture and devices are always productivity boosters. They're a home office organization staple. For best results, look for an ergonomic chair, monitor/laptop stand, keyboard, and mouse. You'll find yourself fidgeting less and feeling physically better. You'll have less neck, back, and wrist pain. You may even sleep better.
You don't have to organize your entire office in a day. Just take a little time daily and turn your office into a productive haven you'll look forward to each day.