It takes some effort and hard work, but if you truly commit to it, it's only a matter of time before you notice your freelance business growing. Obviously, this is a great thing and something every freelancer hopes for. Still, the growth also means more clients and different specifics for each. In order to avoid becoming too overwhelmed to the point you begin to mix up your work and your clients, take a look through our list of the best client management software for freelancers.
1. Monday.com
As a rather user-friendly, cost-effective, and customizable CRM, Monday.com is one of the most popular client management software on the market today and is great for freelancers. It allows for the creation of a custom, centralized client information board to ensure complete transparency. This will save you a bunch of time to not have to update project status info for every client you manage.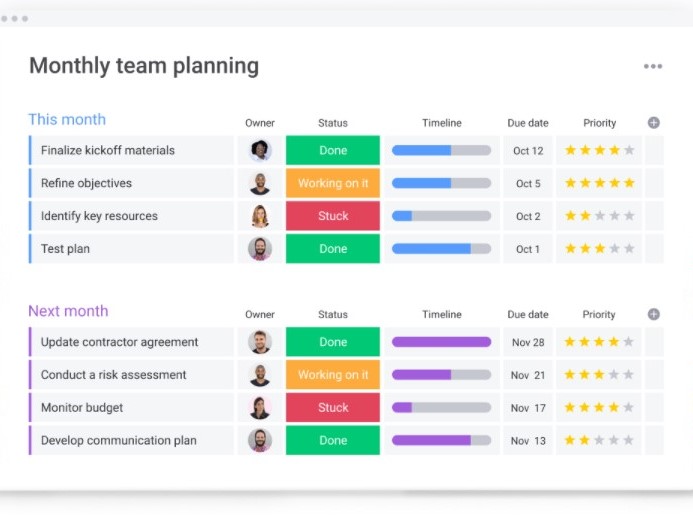 The most notable features:
Invite clients to check out the project roadmap as it progresses
Collaborate and communicate with your clients within one platform
Share files with each other
See who read the messages you sent
Attach notes
Move clients within different pipelines
Create actionable items out of available tasks
You can try Monday.com CRM for free as well as go for one of the available plans: Basic ($39 per month), Standard ($49 per month), Pro ($79 per month), and Enterprise (Get a quote) – pricing for a team of five.
2. vCita
A great software for freelancers, vCita allows users to label, store, and manage their clients as well as deal with lead generation, invoices, marketing, and more. It provides a clear birds-eye view of every client and accompanying info for each of them, such as conversations, payments, documents, etc. And the available phone app makes the whole concept even more practical.
The most notable features:
Clients can share documents, make payments, and do the scheduling
Automatic reminder for upcoming meetings
Customized follow-ups for potential next client appointments
Billing and invoicing done online
It's possible to get vCita for a two-week free trial period. Other plans are available as follows: Essentials ($19 per month), Business ($45 per month), and Platinum ($75 per month). Also offered are team-centric plans: Business ($45 per month), Platinum ($75 per month), Platinum 10 ($117 per month), and Platinum 20 ($196 per month).
3. AllClients
A feature-rich CRM and marketing solution can be found in the AllClients software. Not only is this a great option for managing your contacts, but it also deals with workflow, email marketing, autoresponders, and more.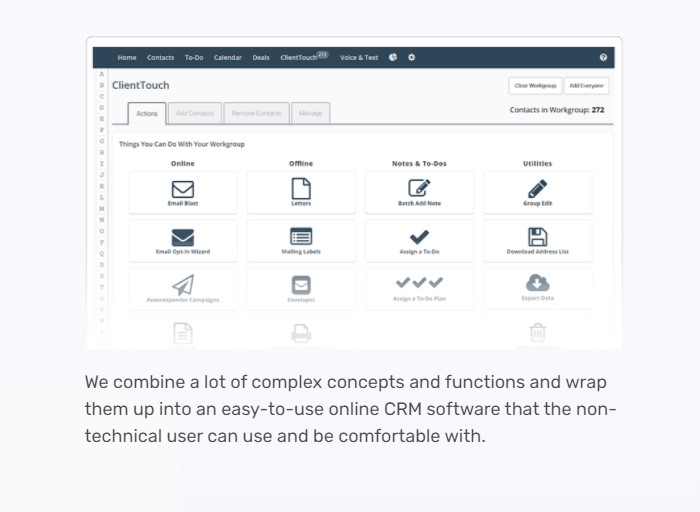 The most notable features:
Maintain client records, to-do lists, notes, events, and more
Create autoresponders and landing pages
Online content management and email marketing
Track sales and deals
Work with Sales Funnel and Sales Pipeline systems
Generate audio as needed, use video emails, etc.
A free trial of AllClients software lasts for 2 weeks. They have three plans available: Starter ($29 per month for one user), Standard ($41 per month for two users), and Professional ($66 per month for five users).
4. WorkflowMax
If you want to create a more profitable and productive relationship with your clients, you can't go wrong with WorkflowMax. It allows you to store and record client information, such as their birthdays, as well as other detailed customer data. And you can easily find a specific client with the Global Search feature.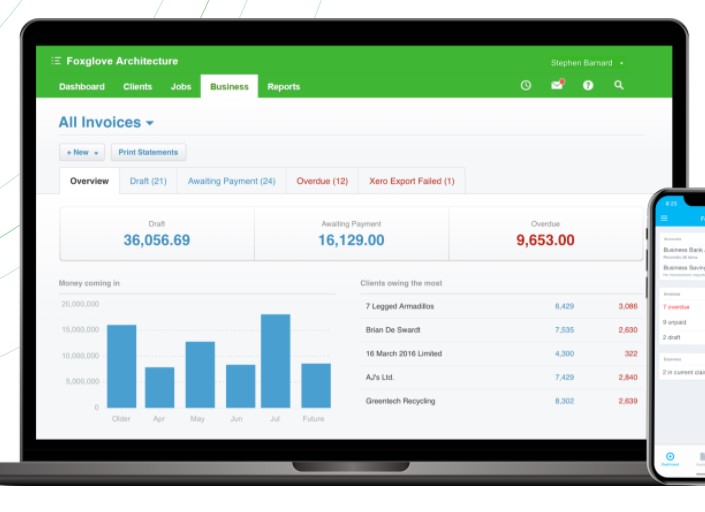 The most notable features:
Premium plan offers productivity reports and recurring invoicing
Xero integration
Manage documents, jobs, orders, etc.
Client manager
Existing or custom filter view for client info
Manage quotes, invoices, timesheets, and more
Practical phone app
You can try WorkflowMax for free as a part of the trial or opt for different pricing plans based on the number of users. If you're working solo, the price is $33 per month.
5. HubSpot
We can't discuss managing multiple clients with software without mentioning HubSpot. After all, this CRM is completely free, yet it can store an unlimited number of users, clients, and data. This software is rather useful for freelancers and marketers alike, as it also offers functionalities such as Salespeople, Sales Leaders, Customer Service Teams, Business owners, etc. You can also integrate it with Gmail or Outlook to customize and schedule your emails.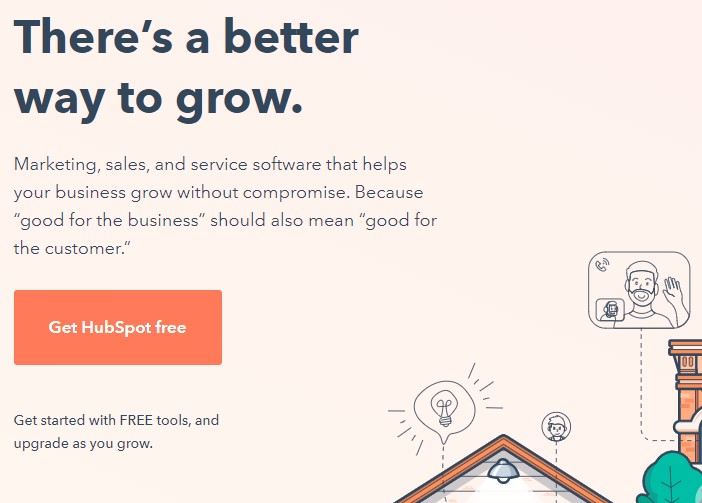 The most notable features:
Get full, real-time reports on individual project performance, productivity, and sales
Manage pipelines, deals, company insights, dashboard, and website activity
Track emails, prospects, and notifications
Schedule meetings
Manage forms, tickets, ads, live chat, and even build a chatbot
With so many software that fit all kinds of budgets available today, there's truly no need for freelancers to create more work and pressure for themselves – these client management software titles will do the job. If you want to expand your options even further, check out some other effective tools for working from home.