In a world where remote work is ever-increasing, platforms like Google Meet and Zoom are ready to meet the call for video conferencing. While each program has everything you need to quickly connect with your colleagues, employees and managers, they are not exactly the same. Both services provide the ability to communicate and are available on nearly every platform. But which of these two video conferencing heavyweights is ultimately the better choice for you and your team? Let's put them head to head and find out.
Zoom vs. Google Meet: Features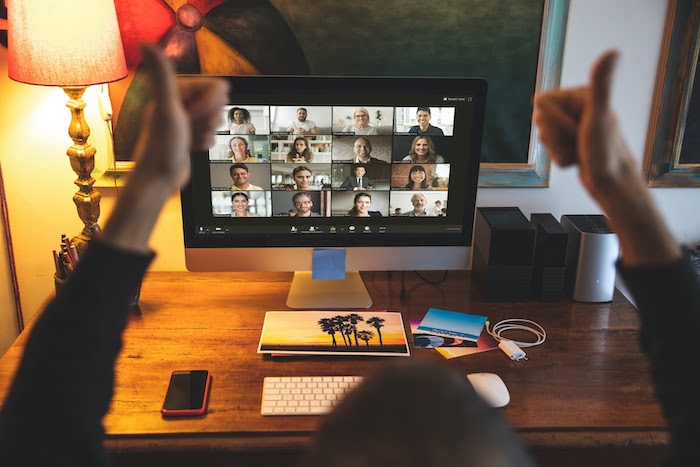 If we were to do a straight feature-to-feature comparison of all of Zoom's features compared to Google Meet's, this would be a really long article. Instead, let's take a look at some of the major features so you can see which platform handily wins on the feature front.
Gallery View: how large a group your video conferencing tool of choice can handle should be a very important factor. Currently, Zoom can handle up to 49 participants in a single window, whereas Google Meet can only show up to 16 participants. This is a big deal if you want to see everyone on screen.
Recording Meetings: Zoom users on both the free and paid plans can record their meetings. Only G Suite subscribers can record on Google Meet.
Virtual Backgrounds: This is not something anyone would consider to be a dealbreaker, but it's a fun feature nonetheless. In trying times like a global pandemic, expressing yourself through a video background is welcome. Google Meet doesn't have it.
Participants: Zoom can add a whopping 1,000 participants to a single video call. Google Meet caps out at 250.
So where does Google Meet beat Zoom? Google Meet wins by being totally web-based. By powering itself through the browser, Google Meet allows users to join a video call on any platform. At the end of the day, Google Meet is definitely more bare-bones than Zoom when it comes down to a feature-to-feature comparison.
Winner: Zoom
Zoom vs. Google Meet: Compatibility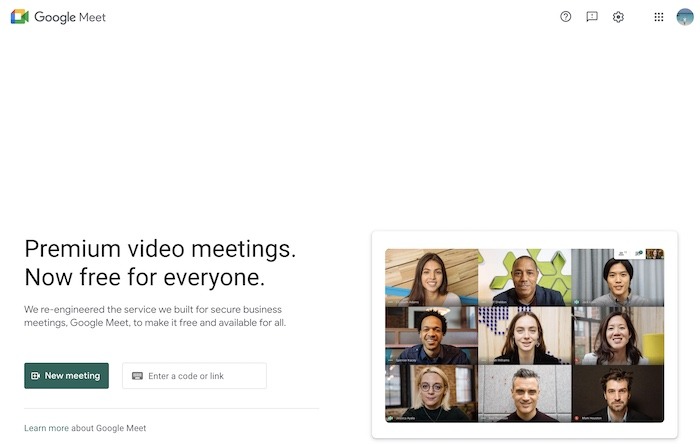 Both Zoom and Google Meet can be used with nearly every platform around the world. The differences end there, though, as Google Meet does not require any additional installations. By being accessible via the browser, Google Meet definitely adds a compatibility option Zoom currently cannot meet. Wherever you want to use Zoom, it requires a separate app. That might not be a dealbreaker for most, but it's an important distinction in how accessible Google Meet can be.
Winner: Google Meet (but just barely)
Zoom vs. Google Meet: Pricing
Both Zoom and Google Meet are available with a variety of tiered plans that range from free up to hundreds of dollars a month. Zoom's most basic version is free but it does have some limitations.
For starters, you can only host meetings with up to 100 people, and these meetings can only last up to 40 minutes. In order to remove the 40-minute limit, you need to purchase one of Zoom's plans. Basic plans start at $14.99 a month which allows meetings that can last up to 30 hours in length. This plan is great for small teams, as you don't have to pay for each individual user and can have nine total licenses at once. Enterprise level plans start at $19.99 per month and can host up to 1,000 participants with video calls lasting up to 30 hours.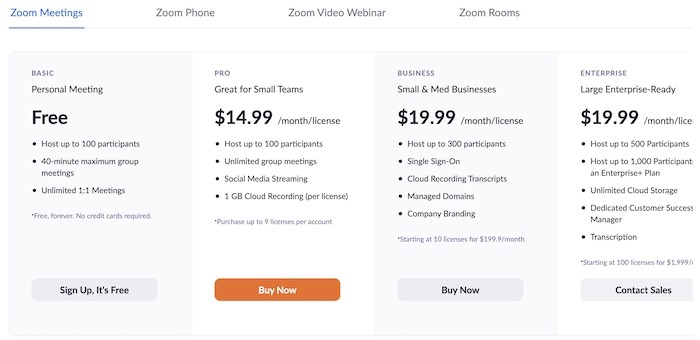 On the other hand, Google Meet adds its own unique pricing structure. There is a free tier that supports up to 100 participants for a meeting duration of 60 minutes. If you want to add up to 150 participants with calls lasting up to 300 hours, you can jump to the Google Workspace Essentials plan which starts at $8 per month for each user. G Suite users also have access to Google Meet with plans starting at $6 per month going all the way up to $25 per month as part of an Enterprise plan.
Winner: Zoom
Zoom vs. Google Meet: Video Quality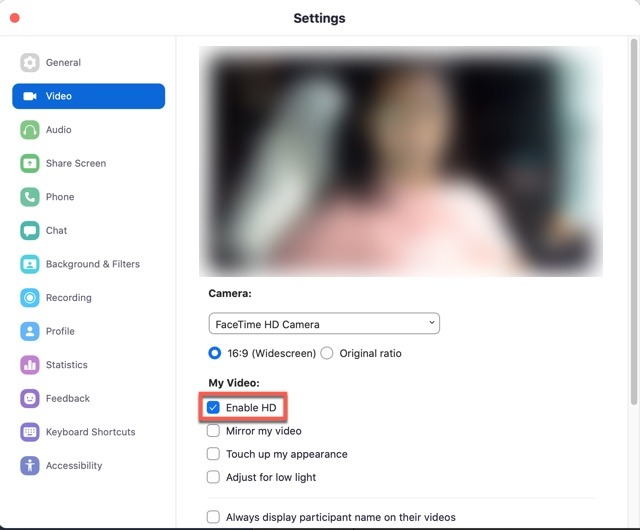 While price and participant limits tend to be the deciding factor for most teams, video quality should not be ignored. The last thing you want is to look grainy, choppy or suffer from poor audio while talking to managers, fellow employees or clients. The good news is that both services can handle HD video quality. However, HD quality can mean two different things. In Zoom's case, it means a max of 1080p video resolution. Google Meet tops out at 720p. As both of those technically qualify as HD, that doesn't mean either service is bad. However, if you want the best video quality available, the winner is clear.
Winner: Zoom
Final Thoughts
At the end of the day, if features mean the most for you, Zoom is absolutely the best choice for remote meetings. That's also true for anyone who values price, video quality and security with Zoom's end-to-end encryption versus Google's in-transit encryption. Ultimately, Zoom remains the more comprehensive of the two platforms, and with its upscaled 1080p performance, it's definitely the right choice for most businesses. Google Meet is really only the best option for anyone who really just wants bare-bones, few-frills video conferencing services. It is not by any means a bad option – it's just not as feature-rich as Zoom. If you want the best service for remote meetings, Zoom is the best decision you can make.