As we find ourselves buried under too much email, and dozens of meeting requests each week, finding ways to be more efficient at work or at home can be challenging. Learning the art of automation can help free up time for things that you truly value, like spending more time with family. Here are some of the best automation tricks to improve your productivity.
Why You Need to Automate
For people who often find themselves struggling with task management, automating can be beneficial. Everyone has had a day where they are struggling with moving data from platform A to platform B all while checking platform C for notifications and monitoring platform D for sales data. Automation may be the answer, helping you find better ways to work and increase your productivity through integrations you never imagined. Not only will you find more time in the day, but your work/life balance will also be better due to more time freed up.
1. Zapier
One of the best known automation tools, the sky is limit for what you can accomplish with Zapier. Billing itself as a service for "easy automation for busy people," it works with more than 3,000 apps, including Google Docs, Gmail, Trello, Slack, Dropbox, OneDrive, Microsoft Teams, and Zoom.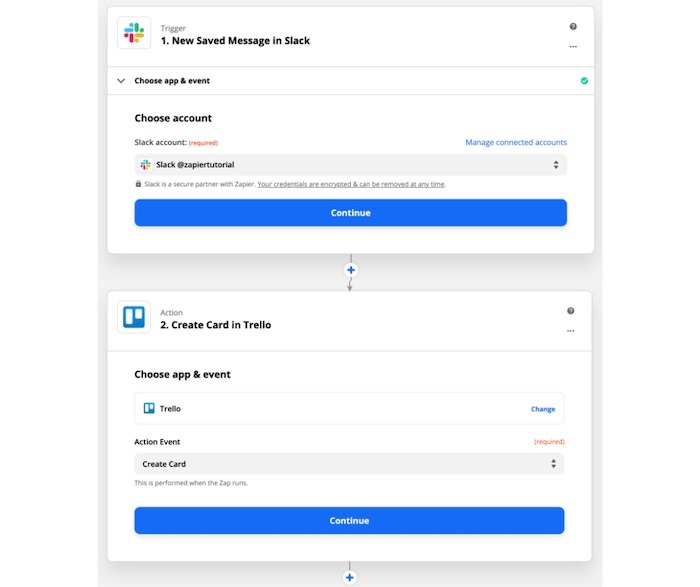 Zapier connects to a whole slew of e-commerce platforms. If you run an online business, it can be particularly helpful. You can connect to Shopify and Mailchimp, for instance, and have Zapier to send thank you notes automatically after each purchase.
One of the most basic ways to use Zapier is to create a list of saved messages from Slack. In this case, you can do quite a bit Slack and your favorite task list manager, Trello. Connect both apps to Zapier and you can set up a "Zap" that ensures any saved message from Slack is automatically added to a Trello board for reference later. Separately, you can also set up a future Zap for appointments or meetings in Office 365 can trigger a board in Trello.
2. IFTTT
Very similar to Zapier, IFTTT also enables you to set up and establish automation tricks that can quickly improve your productivity. With thousands of apps available to choose from, automating tasks is incredibly easy.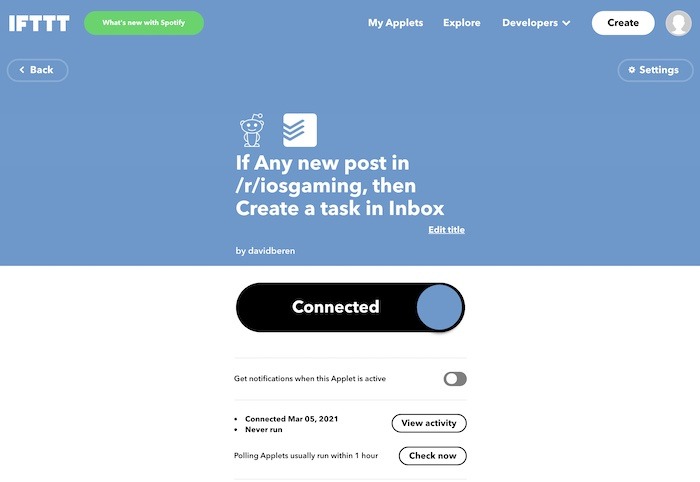 With Gmail and Office365 vying for the top spot in the workplace email, it's no surprise IFTTT has a huge number of integrations. For example, you can set up an IFTTT to automatically takes any email you start in Gmail and create a reminder to take care of it. Alternatively, you can label a Gmail with "Evernote" and have it automatically forwarded to an Evernote notebook as part of a to-do list.
Want to automatically save MailChimp campaign stats to a Google Spreadsheet? Instead of manually inputting email campaign results, IFTTT can do all of the work for you.
If you pair Google Assistant with IFTTT, you can make a new task in Todoist or other integrated to-do apps using nothing but your voice. Just say "Okay Google, add a task," followed by the task you want to enter.
3. Automate.io
Where IFTTT and Zapier focus on both businesses and personal, Automate.io leans more toward the automation of marketing, business and sales processes. What it can do is improve your productivity with simple or complex automation.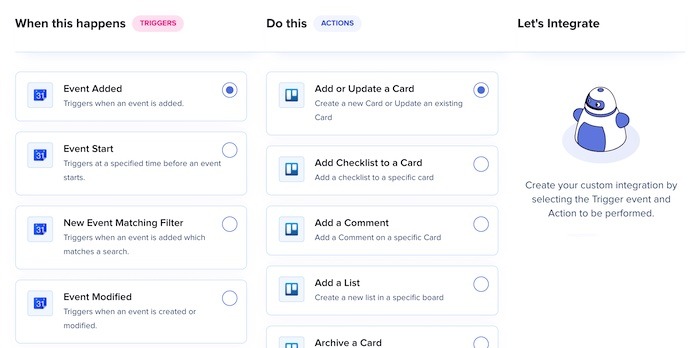 Automate.io can connect to your CRM, such as the massively popular Salesforce. If you are in sales, connect your CRM with Slack and keep yourself notified of every note meeting/lead and deal that closes. Similarly, with Office365 integration, you can automate a follow-up email for every new Salesforce contact. That alone can save hours per week.
Likewise, for anyone familiar with Jira and its ticketing system for troubleshooting, Automate.io has integrated opportunities. For example, you can add a Trello card for every ticket entered into Jira that allows you to collaborate with others regarding the status of the ticket.
How about Shopify? With Automate.io, you can easily save new Shopify orders as new rows on a Google Sheet to track every order. You can then use Google Sheets to discover new trends and look for advanced insights to improve future sales.
4. Integromat
A leader in the automation crowd, Integromat is another standout choice for automating tasks to improve your productivity.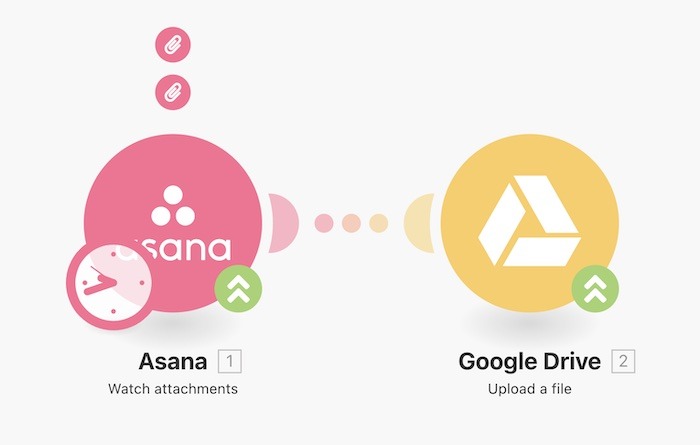 One of the best and most useful tasks that comes out of Integromat is the opportunity to save email attachments from Gmail/Office 365 directly into Google Drive.
For anyone in the social media space, how about automatically tweeting from Twitter to Facebook? Depending on how often your company posts on social media, this can be a big time saver. Similarly, Integromat can help any business take an existing Facebook post, create a pin and post it to Pinterest. Alternatively, you can take Shopify data and send it to Facebook.
Another huge Shopify use is the opportunity to automate Quickbook invoices from new Shopify orders. As soon as a new Shopify order is received, a Quickbook invoice is created.
Final Thoughts
While most of these apps have been around for years, automating tasks is still relatively unknown. There is a huge opportunity for all these platforms to reach larger audiences and show how valuable automating tasks can be to improving productivity. With so many automation options available through these four platforms and others like them, the question isn't why you should use them, but how quickly you can get started.
If you're looking to speed up your productivity, read on and learn how to digitalize your work.