There is no shortage of gifts available to give your friends and loved ones who are looking to be more productive. Sure, candles, ties, and gift cards, but they're not actually that useful, are they? So get someone a gift they can really use. Here's our list of the best productivity gifts to help friends and family get on track.
Productivity Books
Let's start with something simple. If you have friends or family who enjoy reading, then maybe they'd prefer a book rather than a potentially bulky physical object that they may not end up using (especially if you get a Kindle version of a book!).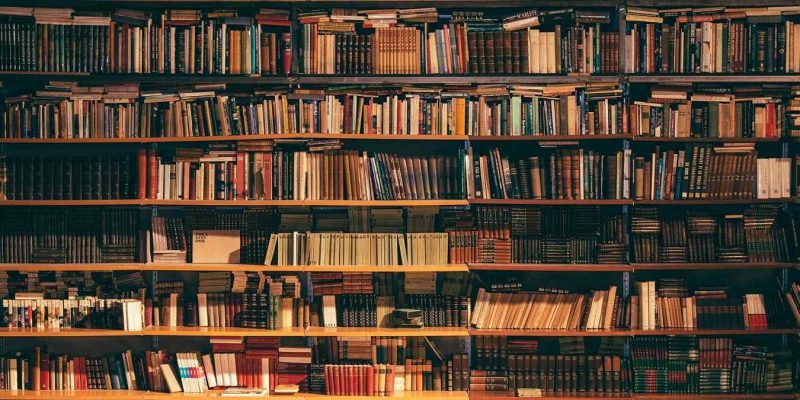 But which book to buy? That's where our rundown of the best productivity books comes in. It's a list of the big hitters and bestsellers of productivity help. There's the book about a four-hour work week by Tim Ferriss, which can help you dramatically cut down your weekly working hours (though admittedly probably not all the way down to four hours). See our summary of The 4-Hour Work Week here.
There are also other great books mentioned, like There's No Place Like Working from Home by Elaine Quinn (which we've also summarized into four manageable points) and Getting Things Done by David Allen.
Desktop Dry Erase Pad
All too often we find ourselves looking for a place to write a quick note during the day. Sure, we have our notebooks, but sometimes you just want to write a quick note and move on. In that case, this desktop dry erase computer pad is one of the best productivity gifts you can find for friends or family who need some reminders to stay productive.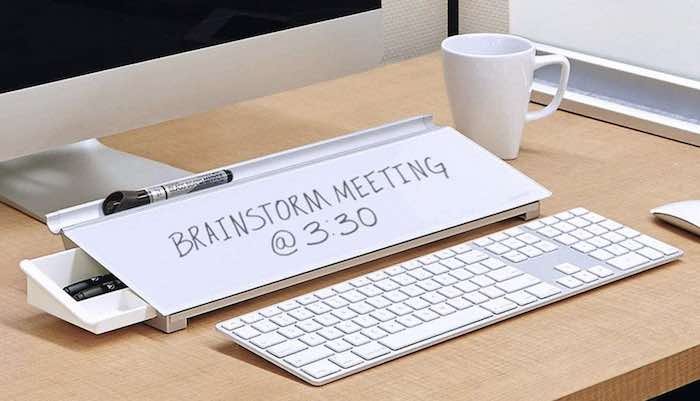 Built to sit right between your keyboard and monitor, the design angles perfectly so that it's comfortable to read and write without feeling distracting. The glass top allows you to write, erase and rewrite on a clean surface every time, in any dry erase color you could want. Extra storage can be found through the hidden slide-out drawer for storing markers, erasers, etc. With a 15-year warranty, you can offer this gift with the knowledge that it's built to last for a long, long time.
Panda Planner Pro
As close as it comes to planner perfection, The Panda Planner is a fantastic gift for anyone in your life who needs to focus. At 5.25″ x 8.25″ in size, these notebooks remain small enough to be carried in a purse or backpack while not too large to take up too much room on a desk.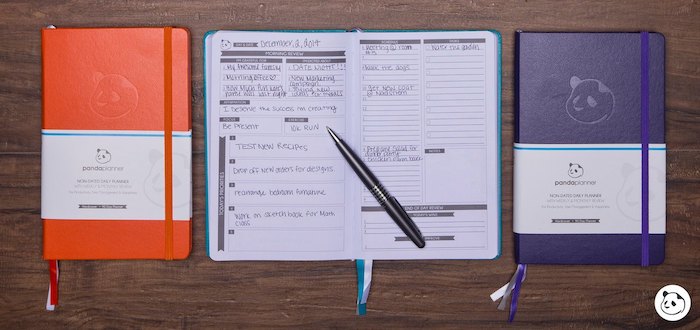 Designed for 2021, there is room for weekly and monthly agenda sections that cover everything from projects and agendas to things you are grateful for and even room for something new you want to learn each week. The Panda Planner is an incredibly nimble productivity tool that can be tailored to almost anyone's workflow. Included with every purchase are six free ebooks that also aim to improve productivity, which add even more value to this gift.
Anker Soundcore Life Q20 Noise-Canceling Headphones
There are few things that can affect productivity more than distractions, especially the unwanted kind. Whether you are working at home or in an office, distractions of all shapes and sizes can occur regularly. That's where noise-canceling headphones come into play. Anker's Soundcore Life Q20 is definitely a gift that will increase productivity by drowning out the noise from the outside world.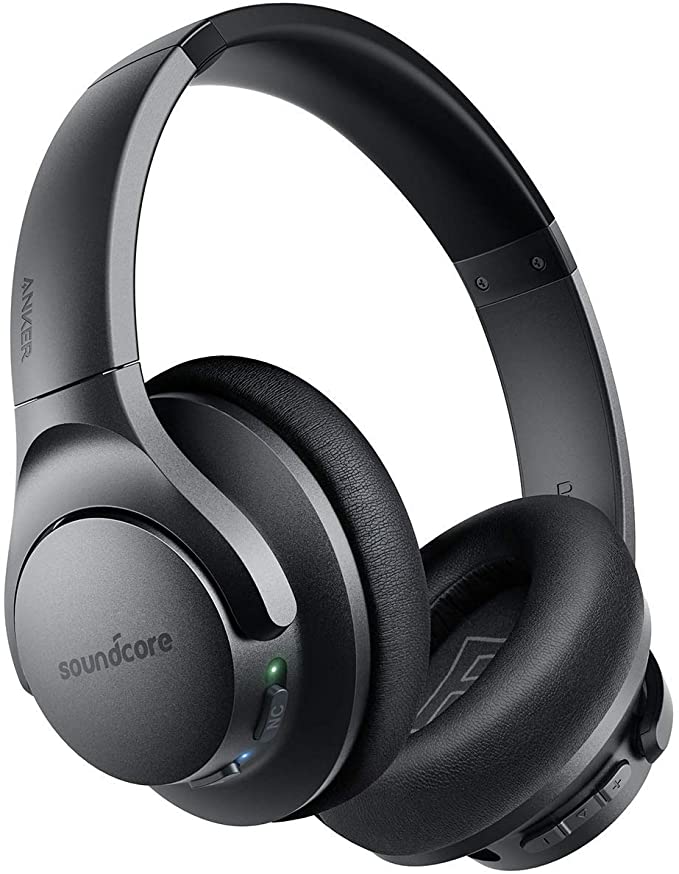 As evidence persists that music can increase your productivity, the Soundcore is a budget-friendly gift that punches way above its price point. It reduces ambient noise up to 90 percent and comes with a 40-hour battery. That's enough battery to power you through over 600 songs before needing to recharge. Charging for just five minutes will get you four hours of listening. Capable of connecting to a computer, smartphone or tablet via Bluetooth, these are a fantastic gift for the audiophile in your life.
TimeCube Plus Preset Timer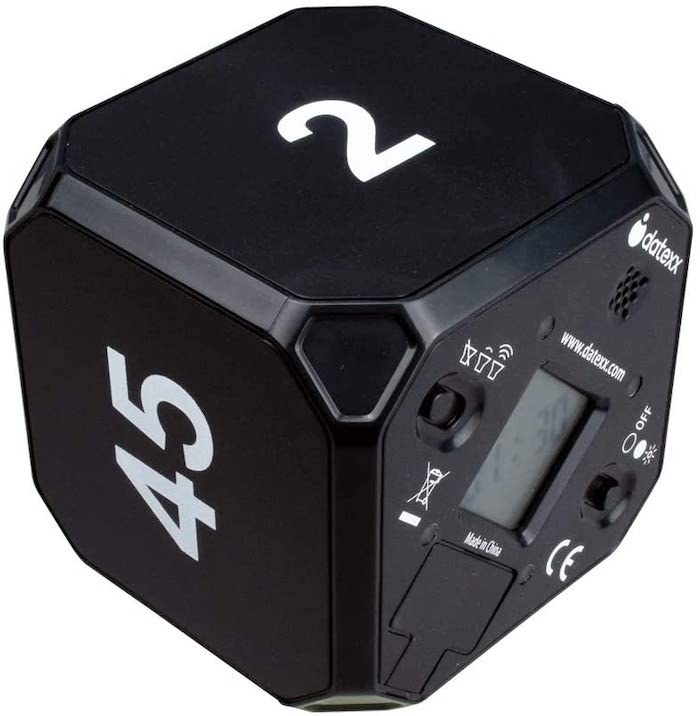 This Pomodoro timer is definitely a unique gift idea, and that is what makes it even more special. The Pomodoro technique is one of the best and most popular productivity techniques for good reason. A time management system that encourages people to work in short bursts before a break, it can be very successful. For anyone who needs a good shove toward being more productive, this gift can have a big impact. Using it is as easy as turning the cube on, starting the timer and getting to work. A variety of alarms will let you know when to stop working. Additionally, a counter helps you see how much time is left. With this gift, Pomodoro cannot be any easier.
Philips SmartSleep Wake-Up Light Alarm Clock
No list of productivity gifts is complete without a superstar alarm clock. With plenty of evidence to support the idea that waking up early can improve your health, it can do the same for productivity. A wake-up light like the Philips SmartSleep Wake-Up Light Alarm Clock is a great gift for anyone who could benefit from getting up a little earlier. Gone are the days of anyone needing a blaring alarm clock. Instead, wake-up light alarm clocks help simulate sunrise and sunset with a variety of different yet natural wake-up sounds.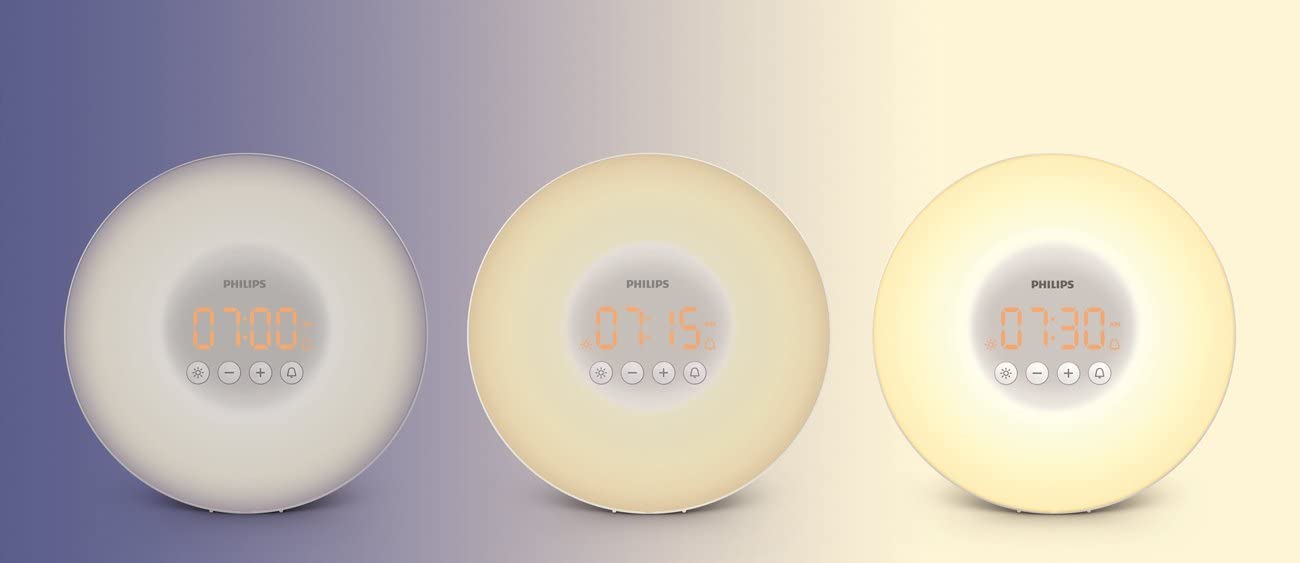 Set an alarm time, and as the clock approaches that time, the alarm begins to light up over the course of its 20 different intensities. Not only will you wake up feeling refreshed, but you'll be ready to take on the world and be productive. Falling asleep is easier as well, as the natural dimming light helps your body simulate sunset.
Finding the path toward productivity can be helped by any of these five gifts. Don't waste time browsing online for just the right gift, as the work has already been done for you. For more interesting productivity ideas, see our list of the best office gadgets for the home worker and the best office chairs you can buy for under $200.