All too often, we buy a new planner and give up when it doesn't work exactly the way we want it to. Before you get your next planner, take a look at four of the best productivity planners below and make a better choice.
1. The Panda Planner
There is no universal one-size-fits-all choice for productivity planners. However, if there were, it would be The Panda Planner. Founded by Michael Leip, the Panda Planner notebook is part of a complete system of strategies to achieve heightened levels of productivity and focus.
The planner offers daily, weekly and monthly sections for organization. Writing areas are spacious, allowing plenty of room for writing tasks, notes, priorities, reminders and more. Starting at 5.25 x 8.25 inches in size, these notebooks are small enough to be carried in a pocket, purse or bag to keep with you at home or at work.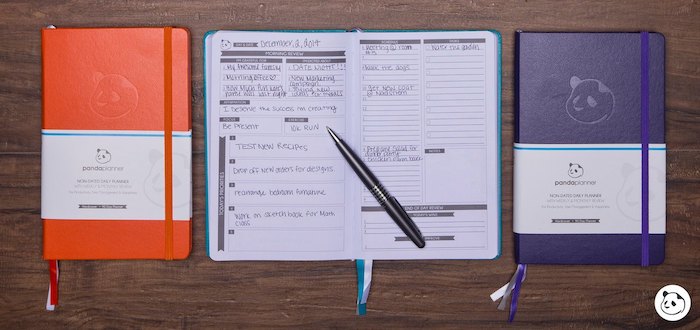 So what makes The Panda Planner so different from the hundreds of other planners available? For one, the notebook makes it feel less like micromanaging your week and more about creating room and space in your day to be productive and feel accomplished.
Add in the full Panda Planner strategy and courses, and it completely separates itself from other similarly-priced productivity planners. Throw in access to six free ebooks and a video series about hitting your goals, and the somewhat above-average price tag becomes even easier to swallow. The rest of the help courses require a purchase, which is arguably the lone downside to this planner. 
2. Moleskine Weekly Planner
Few discussions on productivity planners can be had without the name Moleskine popping up. One of the best known productivity planners around, the lineup of 12- and 18-month productivity planners are phenomenal tools. Whether you are planning a trip or creating a bullet journal, Moleskine is sure to have you organized and feeling productive in no time.
Each planner comes with calendar grids and pages to add to-do lists and bullet planners. Daily planners ensure that you can stay on track by making notes and priorities for each day so you do not miss anything. On top of everything else, Moleskine's physical notebooks are best-in-class products. Everything from the texture of the paper to the hard and soft covers feels excellent.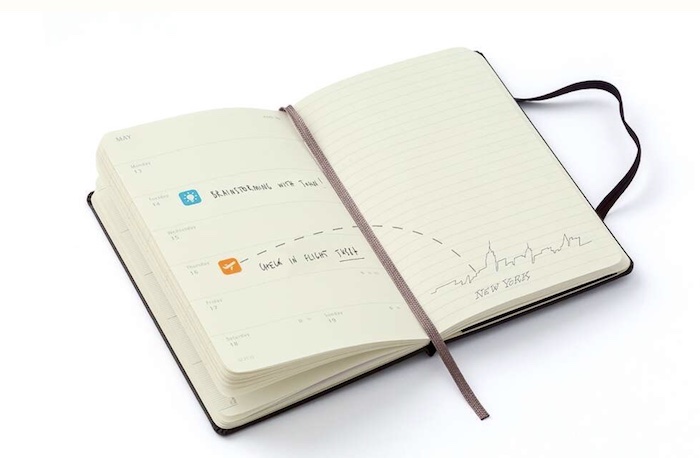 So what differentiates Moleskine from other productivity planners.? One thing is its quality, as previously noted, but also its horizontal view. The whole week can be shown on two pages horizontally so that . you can schedule at a glance. This provides you an opportunity to look beyond the current week and properly plan for the following week.
It's a simple but unique addition that adds yet another use case to the Moleskine. Additionally, Moleskine planners come in a variety of shapes and colors as well as hardcover or softcover versions. Want black, red or blue notebooks? No problem. Want a planner with Snoopy on the cover? Moleskine has you covered. 
3. Passion Planner
Another massively popular productivity planner, The Passion Planner is a stand-out choice to get and stay organized. Created to be a personal planner that can simplify your life, it has taken on so much more responsibility. Founded in 2013 as a Kickstarter project, Angelina Trinidad wanted to find something that would allow her and others to break down their goals into actionable steps.
In its current form, this 210-page 8.5×11-inch faux leather book adds weekly and monthly views for laying out your goals and to-do lists. Need a section to organize schedules and appointments? Passion planner has it. Do you need a space to just doodle various thoughts and ideas for later? There is a section for that as well.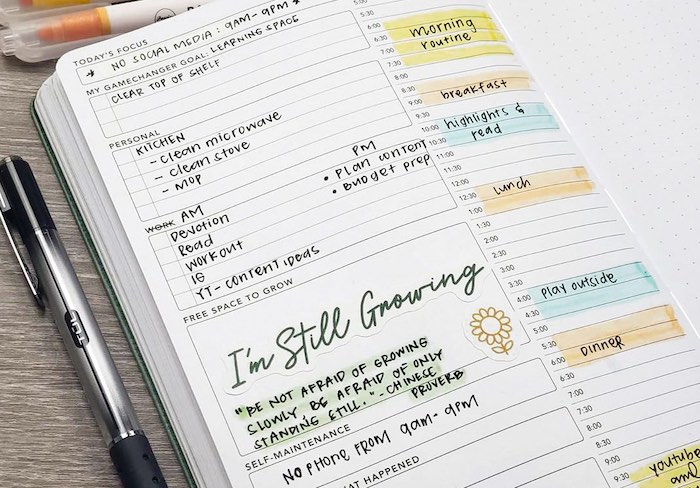 One of the best aspects of purchasing The Passion Planner is knowing you are doing something good for someone else. With every purchase of a planner, one planner is given to someone in need through non-profit organizations. Like Panda Planner, every purchase also includes access to free downloadable PDFs to help get you on the path to organization. One other unique highlight is the addition of inspirational quotes that pop up on pages throughout the planner. It's a small but interesting addition that helps keep you motivated even as your to do list increases in size. 
4. Full Focus Planner
For anyone looking for a productivity planner that offers a layout that indicates what is prioritized in your day or agenda, the Full Focus Planner is it. Built by Michael Hyatt, the Full Focus Planner groups itself into 90-day segments or fiscal quarters making it ideal for professionals and entrepreneurs. Everything from goal-planning to accomplishment recaps are included, as are daily workday processes.
Each two-day spread allows scheduling from 6 AM to 8 PM with enough space to write on either side so that are you organized and can stay productive. Without any specific dates or a traditional calendar, staying on a timeline is up to you. If you do, the Full Focus Planner is an incredibly productive notebook.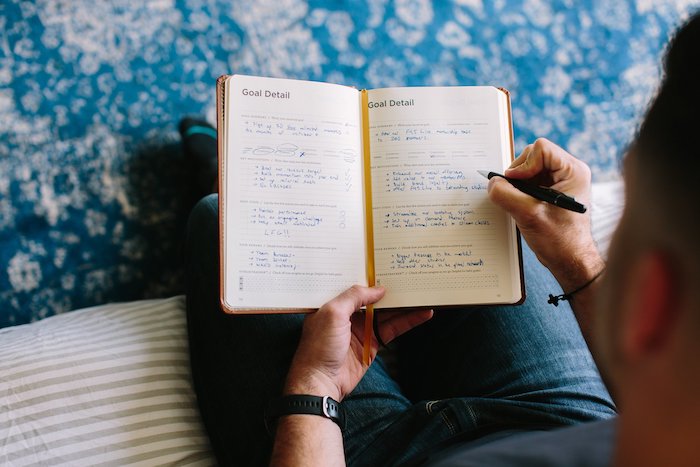 Sized at 6.25×9.25 inches, the Full Focus Planner is small enough to carry everywhere and in any bag or purse. That it adds a variety of unique features just enhances the reasons business professionals should take a long look at this option as their sole productivity planner. While the 90-day chunks do mean you'll need to buy four separate notebooks instead of one 12-month option, the value you receive from the planner itself far outpaces the additional cost. That it can also start any time in the year without a traditional calendar layout adds a little extra flexibility. 
While there is no notebook available that can guarantee you will be more productive, the four options on this list certainly get close. At the end of the day, how productive you are really depends on how much you put into each planner rather than the planner itself. The planner is just a guide. The real effort belongs to you.