When it comes to productivity suites, Microsoft Office used to be the ultimate choice for businesses and individuals. Now Google Workspace, formerly known as G Suite and Google Drive Suite, has given Microsoft some tough competition. When choosing what's right for you, it usually comes down to Google Workspace vs. Office 365. Both are similar and available online, but which is the ultimate winner?
Available Apps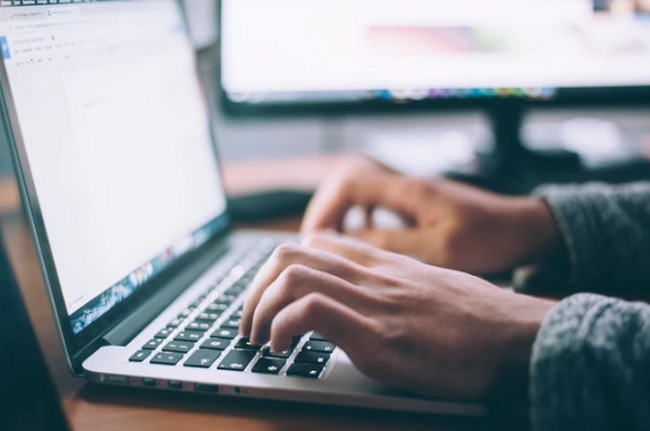 The single most important thing to consider is which productivity apps are included in both options. With both Google and Microsoft, you can either pick up some of the apps a la carte for free or subscribe to the whole suite for a fee. I'll place an * next to the apps that are only available via subscription.
Google Workspace includes:
Gmail (custom domains* are via subscription only)
Google Sheets
Google Docs
Google Slides
Google Meet (some features are subscription only)
Google Currents*
Google Drive (storage limits vary between subscription and a la carte)
Calendar
Microsoft Office 365 includes:
Outlook (custom domains* are subscription only)
Word
Excel
PowerPoint
Teams (some features are subscription only)
Skype
SharePoint*
Calendar
As you can see, the two are comparable. Obviously, the free a la carte versions aren't quite as powerful and feature-rich as the subscription counterparts but are ideal for smaller teams and individuals.
Costs
Outside of the apps themselves, costs are often a deciding factor when it comes to Google Workspace vs. Office 365. While there are basic free versions (all free apps included with any Google / Microsoft account) of both products, those are more limited. However, if you just want to compare the basics to see how everything works or don't need anything more advanced, all you need is a Google account for Google's apps or a Microsoft account for its apps.
When it comes to the premium versions, which include all the bells and whistles for ultimate productivity, the costs are surprisingly comparable. After all, the two are fierce competitors.
With Google Workspace, you can choose between four plans, and they all include the same apps.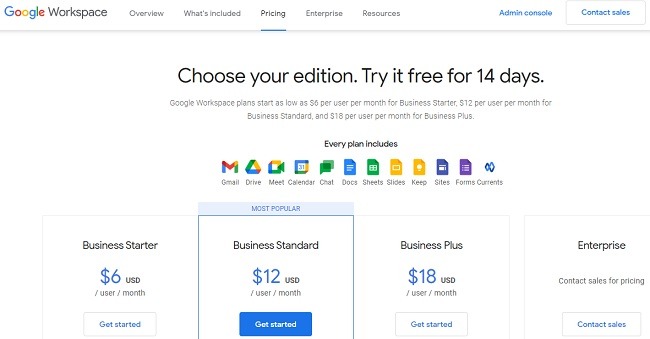 Business Starter for $6/user/month – 30 GB cloud storage per user, 100 users per meeting
Business Standard for $12/user/month – 2 TB storage per user, 150 people per meeting, meeting recording
Business Plus for $18/user/month – 5 TB storage per user, 250 people per meeting, additional security features
Enterprise – Custom pricing only, enhanced support and security, live streaming, and more
There isn't a premium version just for individuals, though you can buy additional Google Drive cloud storage.
Microsoft Office 365 plans include: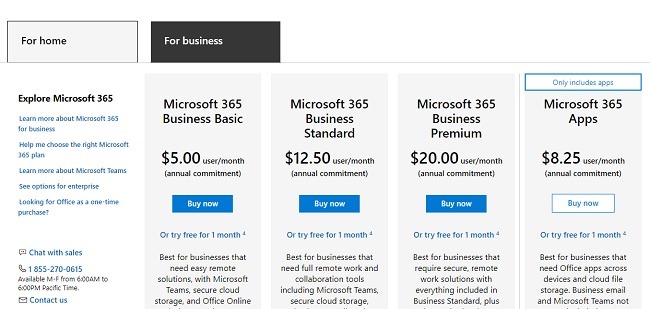 Personal ($69.99/year) and Family ($99.99/year for up to six users) – Includes 1 TB storage per user and all basic apps (Word, Excel, PowerPoint, OneNote, Outlook, Skype, and OneDrive
Business Basic for $5/user/month – Web-only versions of Office apps, 1 TB storage, and access to premium apps (Teams, Exchange, SharePoint)
Business Standard for $12.50/user/month – Web and desktop versions, adds Publisher and Access, 1 TB storage per user
Business Premium for $20/user/month – includes everything above with additional cybersecurity protections, adds InTune and Azure Information Protect
Apps Only for $8.25/user/month – includes just the web apps without Outlook and Teams
When it comes to pricing, there isn't a clear winner. The Basic and Standard plans are comparable for both and offer everything you need for running a home office or small business. The main standout is Office 365 offers much more storage per user with 1 TB versus 30 GB.
Accessibility
Overall, it's a close call when it comes to accessing apps between Google Drive Suite and Office 365. Since both are Web-based, you're able to access the apps on most any browser and from any device. There are Android and iOS apps available for both suites.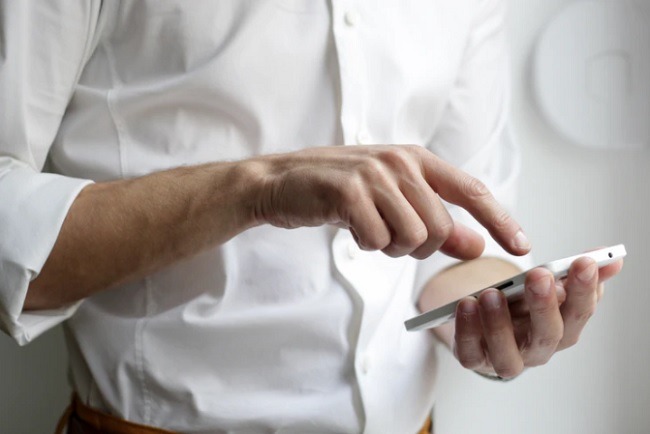 The main difference is some Office 365 plans offer offline desktop versions as well. This gives you more freedom to work, even if you don't have an Internet connection. Google Drive Suite does provide the option to set files for offline access, though, but any changes won't be saved until you reconnect.
Usability
If you've ever used any Google productivity apps, you'll see they're similar to Office 365 apps. When comparing Google Workspace vs. Office 365, Google's apps have simpler interfaces. This is ideal for increasing productivity.
However, this also means you won't have quite as many advanced features that Office 365 offers. For instance, you may not be able to use some of the same functions and formulas for more complex calculations.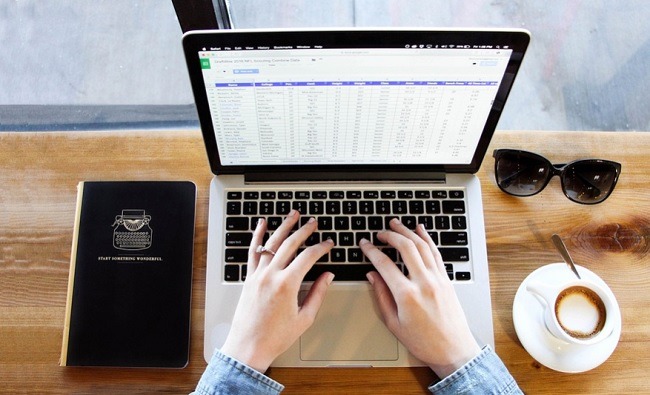 Since Office has been around for decades, the interface tends to be more familiar to those who've already used it in the past. This can make it faster to get started.
One other thing to keep in mind is the type of files you use most. If you're trying to open Microsoft Office files in Google's comparable apps and vice versa, you can easily lose formatting and formulas. Think about the types of files you work with most to ensure optimal compatibility when sending files to and from co-workers and clients.
Other Considerations and Winner
Office 365 tends to offer far more advanced security tools and features, especially when it comes to higher level plans. This can be a deciding factor for larger businesses.
In terms of collaboration for teams, there isn't a winner. Both work well for collaborating on files, holding meetings, and communicating via email and chat.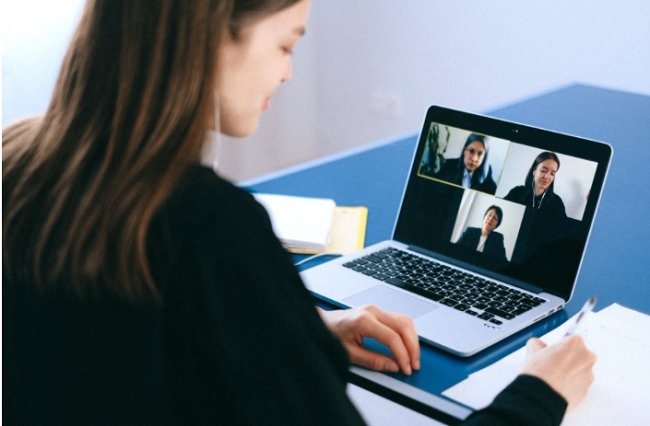 Picking a winner is difficult. Google Drive Suite's main benefit is custom email domains that are available with all paid plans. With Office 365, familiarity and compatibility are definite pluses for users.
Give the free versions and trial versions a try to see how you like each. With each being so similar, Google Workspace vs. Office 365 typically comes down to personal preference and what your business needs most. If you're looking to manage your team, check our our list of the best team management apps.