Successfully managing a team and keeping them on track requires the right tools. The best team management apps give your team a place to collaborate, keep track of projects, ask questions, and much more even when working remotely. The key is to find the right tool that provides everything your team needs to stay productive while helping you manage them, whether they are working in the office or remotely. Read on to discover four of the best team management apps available.
1. Asana
Asana has long been one of the top team management apps. It works well for teams of all sizes, although smaller teams of up to 15 members get to enjoy the free Basic plan. The app's designed to plan out and collaborate on projects, set goals, stay on track with deadlines, and much more.

There are four main project views: Boards (a sticky notes style), Lists (can be color-coded), Timelines (Gantt charts), and Calendar. Each one works to show your team what needs to be done, who's working on what, and how closely projects are staying on track.
Some of the other major features that makes Asana a popular choice include:
Integrations with numerous apps, including Slack, Microsoft Teams, Gmail, Zoom, and more
See each team member's workload
Submit work/project/task requests
Automate tasks
Break down projects into detailed steps and tasks
Full project and team member tracking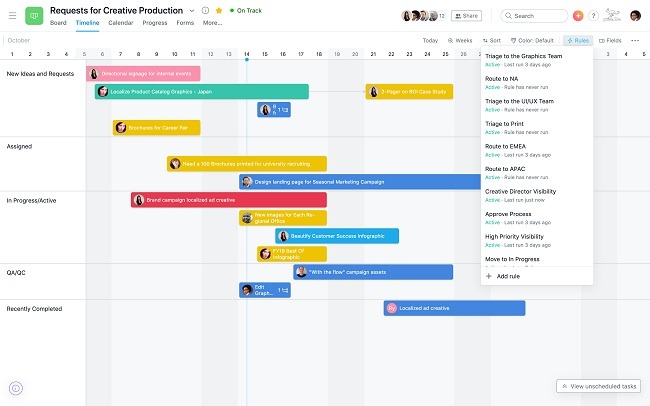 Asana offers four different plans to meet your needs including:
Basic – Free forever for up to 15 members and includes unlimited tasks and projects, but does not include more advanced features
Premium – $10.99/month/user and adds more advanced features, such as dashboards, automation and timelines
Business – $24.99/month/user and adds goals, workloads, and more integrations
Enterprise – Custom pricing and includes more customization and security features
Overall, Asana's a powerful tool for managing your team and projects. However, all those features can overcomplicate projects at times. Plus, you can only assign a task to one person at a time, which doesn't work if you want several people working on a task together. If you're looking for simpler team management, Asana may be too complex, but the free plan may by worth trying.
2. Redbooth
If you want to easily assign tasks and see who's working on what at a glance, Redbooth might be one of the best team management apps for your team. It's similar to Asana and allows you to track your team, including productivity, and projects using a variety of tools.

Some of the most notable and useful features include:
Kanban boards – Create workspaces with boards that you tag and sort as needed
Dashboards – Teams can see deadlines, assigned tasks, see updates, and more, while team managers see an overview of everything
Timeline view with Gantt charts
Productivity reports – See who's working on what, what's been done, and more
Run Zoom meetings directly in Redbooth
Chat integrations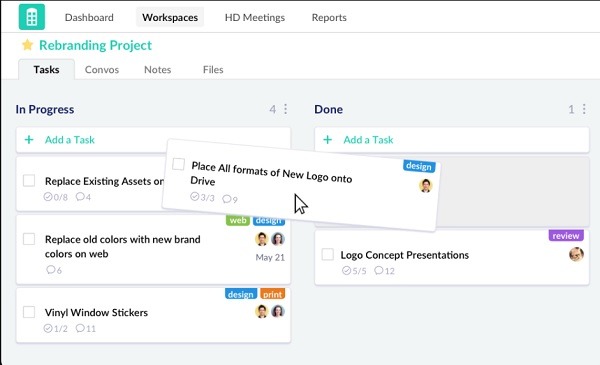 Redbooth also offers four plans:
Free – Only two users and two workspaces and has extremely limited features
Pro – $9/month/user for most features and 5 GB of storage
Business – $15/month/user for a few additional features and 50 GB of storage
Enterprise – Custom pricing and includes all features and 500 GB of storage
While projects don't feel as complex to manage in Redbooth, there are a few downsides. The most notable is the lack of a truly usable free option. It's also difficult to manage tasks that require a lot of documentation and details, and detailed tasks can be harder to organize and see what's going on.
3. Trello
Trello seems simple at first, but the team management app is surprisingly powerful. It's not as complex as Asana and Redbooth, which means it may not be quite as effective with larger projects. However, it keeps projects and teams more organized in a highly intuitive workspace using boards, cards, and lists.

From managing simple daily to-dos for your team to large projects, you can create detailed boards with individual cards containing lists of things to do. Add attachments, assign tasks, collaborate, and much more.
Some of the main features include:
Easy-to-use organization
Add team members to any board or card
Collaboration
Automation with Butler (Trello's AI assistant)
Integrations (called Power-Ups)
Track project progress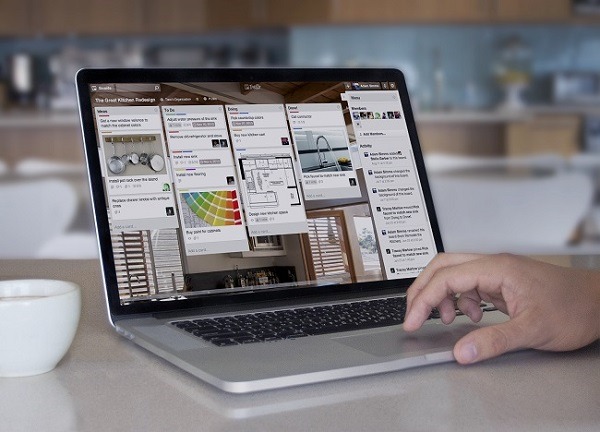 With the right power-ups, Trello may be all you need to manage your team. Plus, the pricing is more competitive with the following plans:
Free – Ten boards per team (unlimited members), unlimited cards and lists, a single power-up per board, and 10 MB file attachments
Business Class – $9.99/month/user for almost all features, 250 MB file attachments, limited automations
Enterprise – Price varies based on number of users ($7.38/month/user for up to 5,000 users and up to $17.50/month/user for up to 20 users) and includes more customization features and unlimited automations
Overall, it's a great tool and even has pre-built boards based on your needs to help you get started faster. But, comments can't be edited once uploaded, and it takes integrations to get some of the same features as other team management apps. Plus, smaller teams have to pay more.
4. Slack
Slack has become a must-have for team communication and collaboration. While not nearly as complex as others on this list, it's actually a popular integration for other team management apps. However, it works well for managing a team all on its own.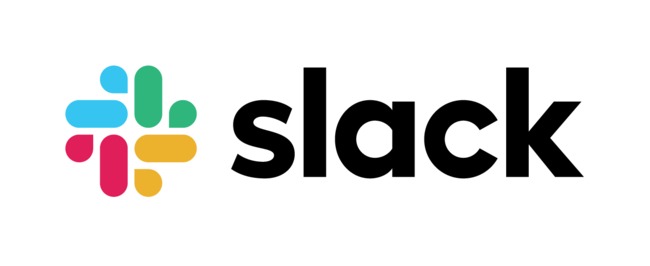 Even though it's mainly a chat platform, the following features make it worth considering for managing teams:
Organize conversations by channels and private messages
Add clients and vendors to their own channels
Automate workflows
Share files
Over 2,200 integrations
Built-in voice, video, and chat tools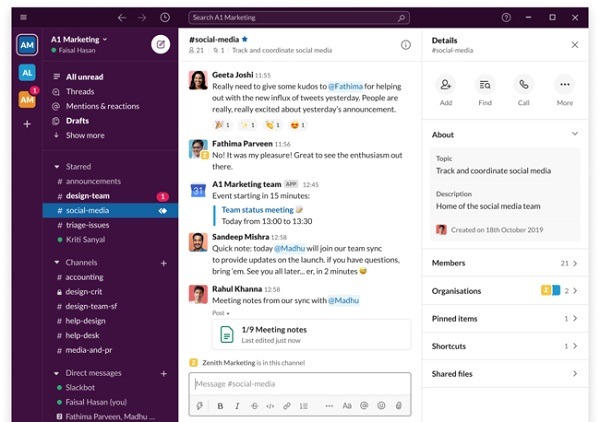 Slack offers several pricing tiers to better meet the needs of your team, including:
Free – Access up to 10,000 recent messages, ten integrations, and 1:1 voice and video calls
Standard – $6.67/month/user and includes full message history, calls up to 15 members, and additional file storage
Plus – $12.50/month/user and adds more storage and security features
Enterprise Grid – Custom pricing and adds support for up to 500,000 users, large scale collaboration, and more storage
The great thing about Slack is it's easy to scale based on your needs. However, with larger teams, messaging can easily get out of hand without careful organization. It also doesn't work well if you need to manage projects versus just keeping track of your team. Though, if you like Slack, there are some alternatives you might want to consider, too.
Images credit: Asana Press Kit, Redbooth Press Kit, Trello Press, Slack Media Kit