It's hard to imagine the professional world pre-pandemic, as so much has changed so quickly. What's not hard to imagine is that almost 17 percent of the professional workforce in the U.S. worked remotely pre-COVID. In a perfect world, it would be great to be able to establish remote-work policies in advance, but that is not always the case as current events show. The good news is that there is always time to learn how to best manage a team remotely.
Start with Daily Check-Ins
This is likely one of the most important, albeit one of the most overlooked, aspects of remote work. Whether this is done via phone or face-to-face, it's incredibly helpful. Your team wants to be seen, and they need to know you are seeing them and their work. With the availability of options like Zoom, Slack and Google Meet, daily meetings should not be an issue. Agendas can be fluid or preset, whichever works for you. At the end of the day, each check-in should be all about making sure your team feels they have the resources and the support to excel at their roles and responsibilities.
Be Communicative
Beyond daily check-ins, it's important that your team knows they have an always-on opportunity to communicate with you. It could be about their duties, tasks, responsibilities, upcoming meetings or anything in between. Even when you work in an office, communication can be difficult. Finding time to talk between meetings, meetings and more meetings presents its own set of challenges.
Now that your team is working from home, communicating with them helps to make sure they are not feeling isolated. Let your team know of any changing deadlines, work-related challenges, available resources, etc. This can be done via text, phone, email, Slack, however you want. It doesn't really matter.
Set Expectations Early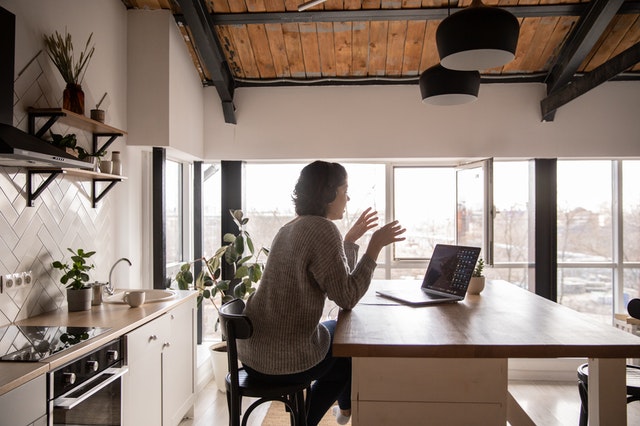 It's important when you start to work remotely that you make your employees aware of your expectations for them and their work. Providing them with guidelines and boundaries will help set the tone for the work they are completing. As remote work tends to both take a toll and improve work/life balances, setting expectations to help separate home and office should be a definite consideration. Let your employees know when you expect them to be available and when they should disconnect and go offline. As long as your expectations are realistic, employees should be available to show you what work they are currently completing.
Be Flexible
For companies large and small all over the world, working remotely is a new territory. Many businesses did not have established work-from-home policies prior to COVID. That said, both you and your team need to remember that flexibility will be the key to success. The eight-hour work day is clearly defined in an office but not so much at home.
Your children and those of your employees have had their own worlds turned upside down by remote work. Given that, a new "normal" has to be established. Everything from virtual school to doctor's appointments have to be taken into consideration during the day. Trust your team and let them know they have your full support to live a flexible schedule as long as the work gets done. Not only will they be happier knowing they have your support, but their productivity will likely also increase.
Celebrate Each Success
Being apart from your team while working remotely does not mean office successes should be celebrated any less. Did your team close a big deal or did someone earn a promotion? Celebrate it with the whole team. Set up an end-of-the-day happy hour over video chat or send out a gift card to a local restaurant or grocery. Even something small can have a big impact, so don't hesitate to celebrate success. There is a good chance that at least one of your employees will find himself or herself stressed or has already done so. Between the unknowns of the world right now – a global pandemic, virtual school and so much more – these little wins can make a huge difference in someone's mental state.
Provide the Right Resources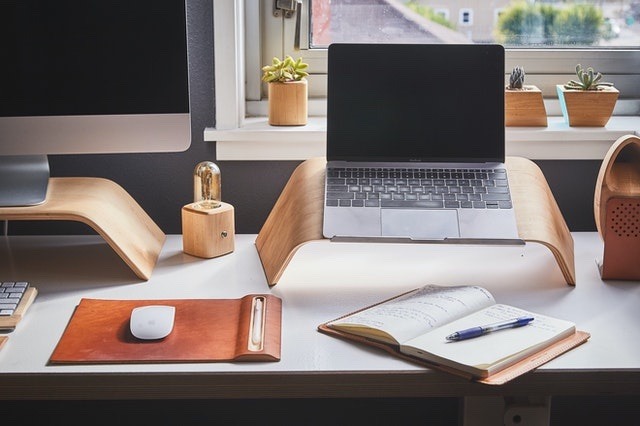 Working remotely in 2020 came as a surprise to millions of employees and left a lot of them needing the right technology. If you or your company has the means, make sure your team has the right technology to get the work done. Are they in need of a laptop with a built-in camera for video chat? Do they need a high-speed wireless connection? How about a desk or office chair?
No matter what it is, large or small, managers should be doing everything they can to make sure every member of their team has what they need to succeed. If an all-star employee is hindered by the lack of a strong wireless connection, how can you help? It's your responsibility as the manager of the team to proactively reach out and find out what your team needs.
Don't Micromanage
This is the most critical part of managing a team remotely. If you were in the office, there would be little reason for you to micromanage, so don't do it while remote. This goes right back to allowing employees the flexibility to be successful. Looking over someone's shoulder is a sure-fire way to make them feel insecure and affect their mental health. Keep the communication channels up and schedule daily check-ins. Trust that your team will reach out when necessary. If you're spending all of your time micromanaging instead of actually managing, it's a lose-lose for everyone.
Conclusion
Working remotely can be rewarding and do wonders for productivity and a work-life balance. Of course, to find that success, managers need to be responsible for making sure they are leading their teams properly. Everything from celebrating successes to providing the right resources is on you to ensure a work environment that fosters good work.