No matter how much we like to think we can, there is not enough time in the day to remember everything we need to do. Whether it's an urgent assignment for work or taking out the trash at home, we cannot remember it all.
Fortunately, technology is here to help. Equipped with our computers, smartphones and tablets, applications are plentiful to help us remember those important tasks we don't want or cannot forget. Did you know the human brain can forget up to 70 percent of new information after 24 hours? That's what makes this list of best reminder apps an invaluable tool in our productivity arsenal.
1. Clear Todos
Throughout this list, you'll find reminder apps of varying levels of complexity. Clear Todos (iOS, Android) is very much on the "extremely simple" end of that spectrum. It's super-minimalistic, giving you quick access to various lists that you set up with up to three levels of navigation.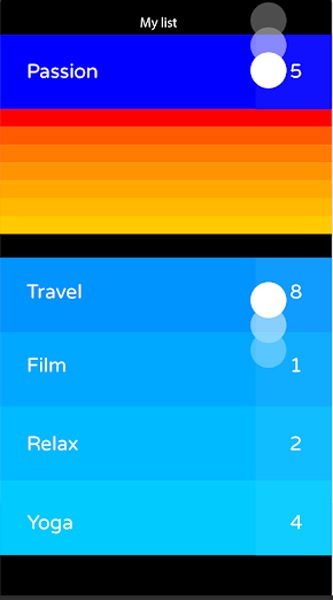 You can drag items up and down your lists to indicate their priority, and color-code your content to make things easier to navigate. You can set up daily tasks too!
It looks like Clear Todos is no longer in development, which is a shame, but what's there remains one of the simplest ways to keep up to speed with things on your phone.
2. Sticky Notes/Stickies (Windows 10/Mac)
Sometimes the best form of reminder is the tried-and-tested sticky note. You can go one better than just scrawling on yellow pieces of paper and sticking them on the bezels of your monitor though. Both Windows 10 and Mac have their own integrated sticky notes apps, which leave simple color-coded notes on your desktop that you can see whenever you switch on your Windows PC or Mac.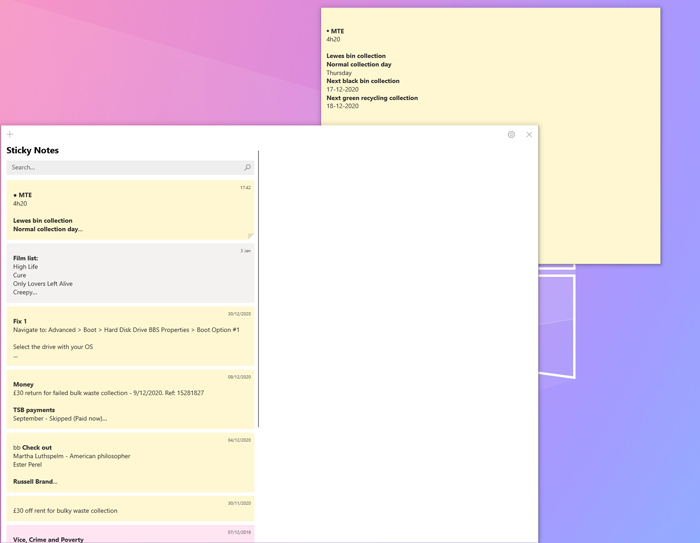 Windows' version is called Sticky Notes. The good thing about Sticky Notes is that it syncs to your Windows account and to OneNote too.
The Mac equivalent is called Stickies, which you'll find through the Finder. Mac's Stickies app is a little more feature-packed than Sticky Notes, but fulfills a similar function of giving you simple post-it type notes on your desktop.
3. Amazon Alexa
If you're lucky enough to own an Alexa device, then you may know by now that the voice assistant can really help you get organized. One of the best ways to do this is by simply asking it to remind you about various things, or to add appointments to your calendar of choice.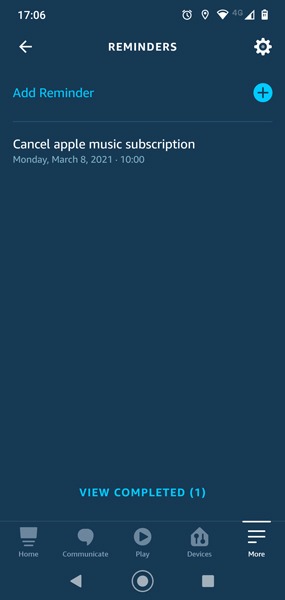 You just have to say:
"Alexa, remind me to [xxx]"
Or
"Alexa, schedule an appointment for [xxx] at [time] on [date]
Once you've set a reminder, you can then view it in the Alexa app (iOS, Android) by tapping 'More' at the bottom then going to Reminders. Here, you can also write in reminders by using the "+" icon. Once you've entered a reminder, next time you're in range of an Alexa device you just have to say "Alexa, what are my reminders?" to have them read back to you.
4. Ike
We've talked about the Eisenhower Box here on Onlinetivity. Ike is a priority matrix which helps you organize your thoughts and to-do lists based on their importance to you. It has a beautiful bright interface that really demarcates the different things you need to do and how you should go about them.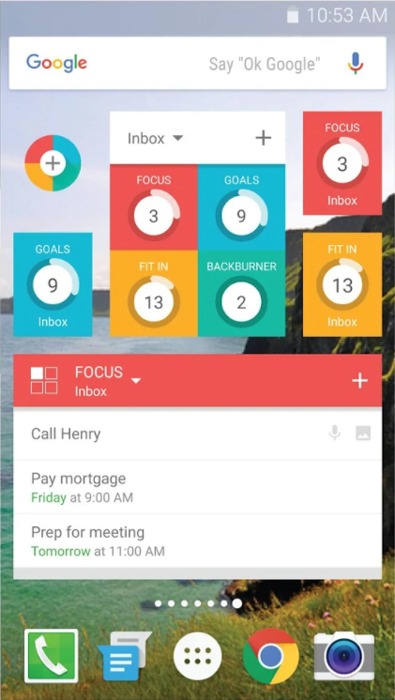 It's organized into several categories which separate your tasks into their respective categories and displays them on your screen in satisfying "rings" that fill up as you approach your goals. Tap through into specific things, and you'll get more conventional cards in a to-do list where you can manage your tasks.
The widgets are great too, putting those rings on your home screen and really brightening it up in the process. It reminds us a bit of that bright but ultimately doomed interface of Windows phones.
5. TickTick
One of the biggest and best reminder apps of the moment, TickTick integrates a whole bunch of clever ideas into one app while feeling light and unintrusive on your phone, PC, Mac, tablet, iPhone, Android, smartwatch – and pretty much every platform you could ask for.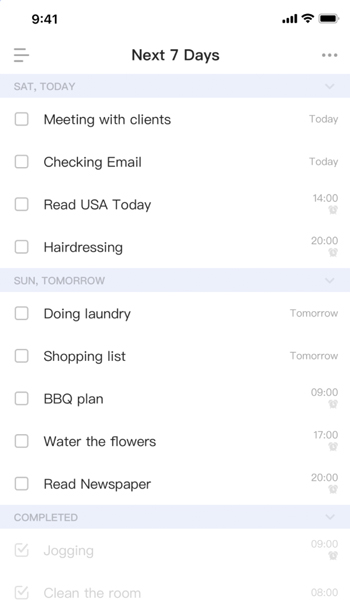 So what's so good about it? It has one of the best reminder systems of any app, letting you have a permanent tab in your notification bar where you can instantly tick off things to do from your list. There's password protection, great task nesting, prioritization and tagging. There's a fine selection of widgets, a recently-added habit tracker, and even a Pomodoro timer to make you more productive.
It may be much more recent than many apps on this list, but the new kid on the block is quickly proving themselves! If you want more in-depth analysis of TickTick, then head over to our review.
6. Todoist
There is a pretty good chance that any conversation about the best reminder apps will include Todoist. Powerful, good looking and cross-platform (Android, iOS, Windows, Mac, Web), Todoist is a hybrid to-do list/reminders juggernaut. The company's premium offering enables reminders across its platform which makes it a terrific combination to-do list and reminders application. Having the ability to create separate lists for personal, work and family – all with their own reminders – makes Todoist incredibly powerful.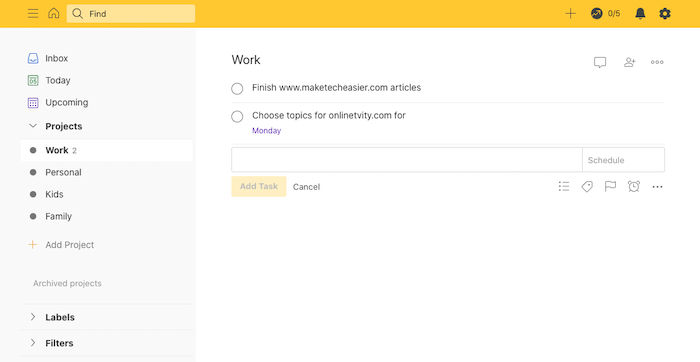 The user experience is intuitive and requires almost no learning curve. Adding natural language support makes it that much easier and faster to add in reminders. Every second counts, so wherever you can save time means you have more opportunity to complete your reminders and tasks lists. Todoist also excels thanks to its Gmail and Outlook plugins as well as Chrome and Firefox extensions.
7. Due
If it's straight reminders you're after, Due on iOS and macOS is one of the best solutions available. Fast and reliable, Due offers a wide feature set without feeling overwhelming. Options include natural date and time parsing for easy input of due dates and times. That makes it incredibly easy to write "Pick up dry cleaning on Tuesday at 11am," and Due will automatically enter the time and date.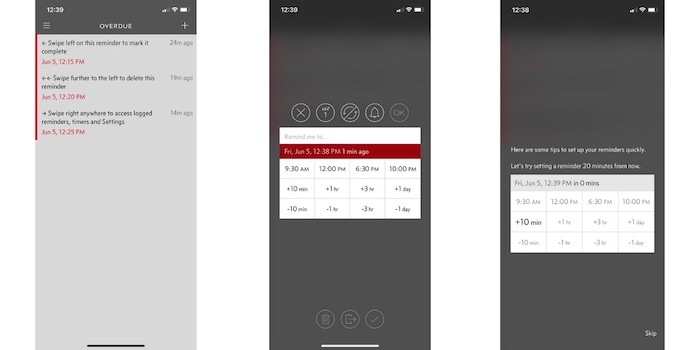 When it comes to the reminders themselves, Due is about as full-featured as you could hope for. One of the biggest reasons to give this app a look is its reminder notification intervals. You can choose from 1-, 5-, 10-, 15-, 30- or 60-minute intervals. Each reminder will repeat until its marked completed or rescheduled for later. When setting a reminder, you can establish up to twelve preset times that work best with your schedule. Recurring reminders are very welcome with everything from daily/weekly to every-3rd-Wednesday-of-the-month types of reminders.
8. Reminders App
No list of the best reminder apps would be complete without Apple's built-in Reminders application. A staple for iOS and macOS users for years, the Reminders app received an entirely new design with iOS/iPad OS 13. Whether you want to set a reminder to head to the grocery store or a reminder for what items you need at the store, the Reminders app is ready for all of it. The app focuses on four primary lists to help get you started: Today, Scheduled, Flagged and All. Each of these lists includes automatically organized reminders to help you stay on track.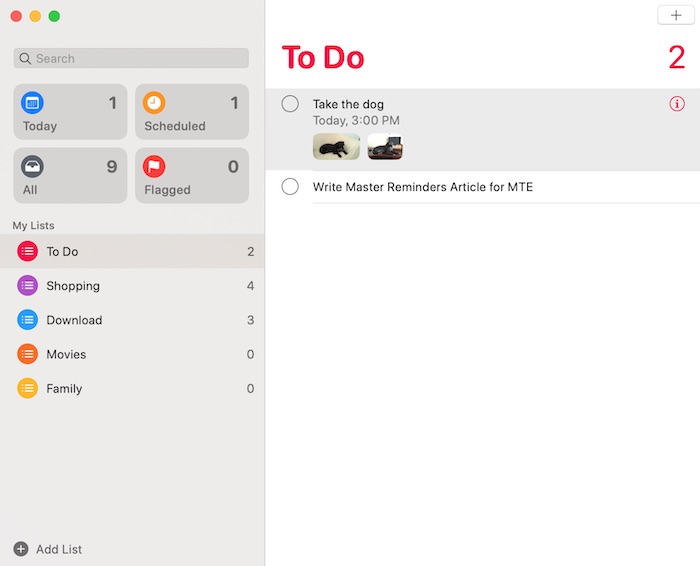 All reminders can be set to alert you at any date and time of your choosing. Reminders can be added on their own or added via the Share menu in apps like Safari, Maps, News and Mail. Reminders is also available on iCloud, making it accessible even if you don't have your iPhone or Mac available. One final notch in the iCloud cap is its deep integration with Siri. You can easily add Reminders with Apple's personal assistant. Just say "Hey Siri, remind me to…" and you can add a time, date as well as make it a recurring event.
9. Microsoft To-Do
Microsoft's successor to the wildly popular Wunderlist is a fully-featured reminder/to-do hybrid application. Available on a variety of platforms, including iOS, Android, Windows and Mac, Microsoft To-Do enables you to quickly set up reminders for whatever you need. Want to create a smart list so you know your most important reminders? You can do that and quickly add more items as you go.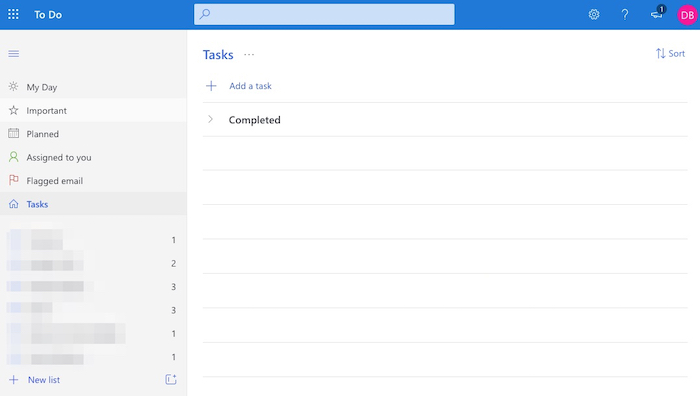 Microsoft's incorporation of a "Smart Suggestion" system will learn your reminders over time and help you write them out reducing time spent in the application. Adding subtasks allows you to add in notes alongside each reminder so that you are not limited to just a single sentence. Setting up a due date is easy as you quickly select a time and/or date as well as when you would like to be notified.
When it comes to due dates, every notification can be assigned a time as well as notifications at a variety of reminder intervals. Best of all, To-Do is 100-percent free across all platforms and integrated with Outlook.com as well as Office 365.
10. Google Calendar
While any calendar app will work, Google Calendar is one of the most used and best-featured calendar apps anywhere in the world. With a fantastic web experience, this is one of the best reminder apps for Android and iOS, Google Calendar does extra duty as a reminders app. Yes, you can absolutely set appointments for work, meetings, calls and more. However, you can just as easily use Google Calendar as a reminders tool as well. Each calendar "appointment" can double as a reminder.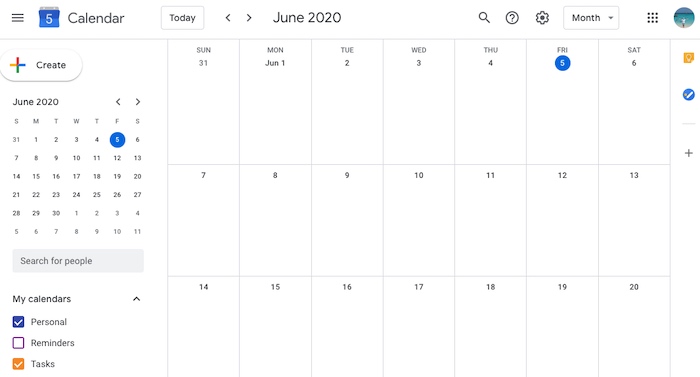 Need to remember to pick up your laundry at 4pm? Set up a calendar appointment. Need to remember to call Mom every Wednesday at 6pm? Set a recurring calendar invite. Android users can also combine Google Calendar with Google Tasks for a double whammy reminder setup. The Google Calendar interface is clean, simple and incredibly intuitive. You can show your reminders by day, week or month and color-code them for work, personal or those shared with friends or family.
Worthy Alternative: Pen and Paper
In a world dominated by technology solutions, sometimes you just want simple and easy. You will not get all of the bells and whistles with pen and paper, but you will get something highly personal. What you lose in setting up recurring reminders, you can curate your very own methodology for reminders. Some may choose to make a new list each day with a list of the tasks they need to complete that day. Someone else may make a weekly reminders list.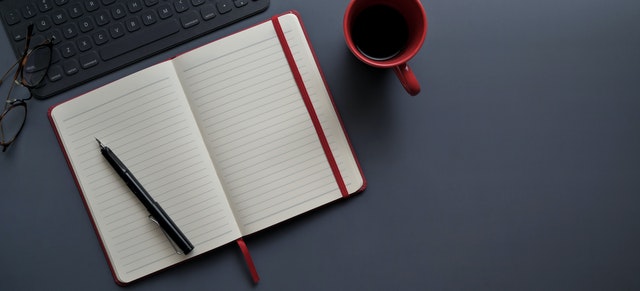 Either way, a notepad and a pen can be extremely effective if managed properly. That said, there is no "best" method, since it is highly personal, and there's no specific system to learn. There is no 4G/5G connectivity to worry about and pads of paper cost very little. You'll never have to worry about a virtual assistant that cannot understand your command. Using paper and pen requires very specific focus to make sure you don't miss anything, and that in and of itself makes it an incredibly effective way to stay ahead of due dates.
No matter what app or tool you choose, the ultimate goal is that you become more efficient each day. If you can't remember your tasks because you are tired, you should check out these productivity exercises to boost your tired brain or even create a break list.