Due to the pandemic, we've seen a shift in working strategy from companies all over the world. Remote work is now being fully embraced as a long-term strategy with major companies like Twitter and Square going remote forever. In such a situation, it only makes sense for there to be tools that support remote working. Zoom and FaceTime are two tools that offer video and audio conferencing capabilities and also have similar logos. However, when it comes down to Zoom vs. Facetime, which should you choose?
Target Users
The first thing to take into consideration when choosing between these two software is the target user. These tools were made with different users in mind. Zoom is targeted toward professionals needing a wide selection of options for virtual meetings. FaceTime, on the other hand, is for more casual conversations between friends and family.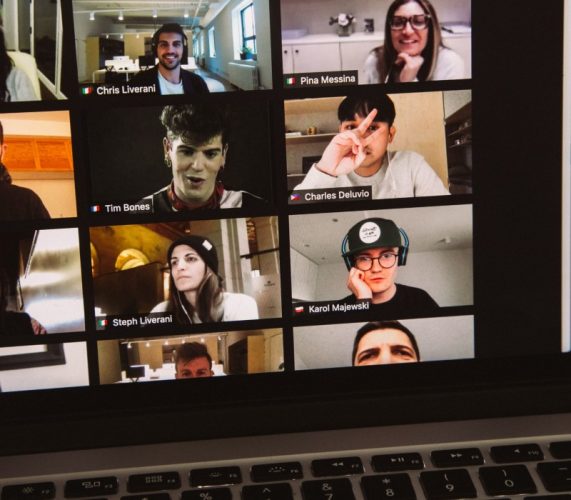 However, this does not mean that FaceTime can't be used for professional purposes. If all you need is a quick video call with a colleague, FaceTime still gets the job done.
Features
To avoid a lengthy post, we won't list all the features of both tools, rather we are focusing on what makes them unique, as we continue to compare Zoom vs. Facebook.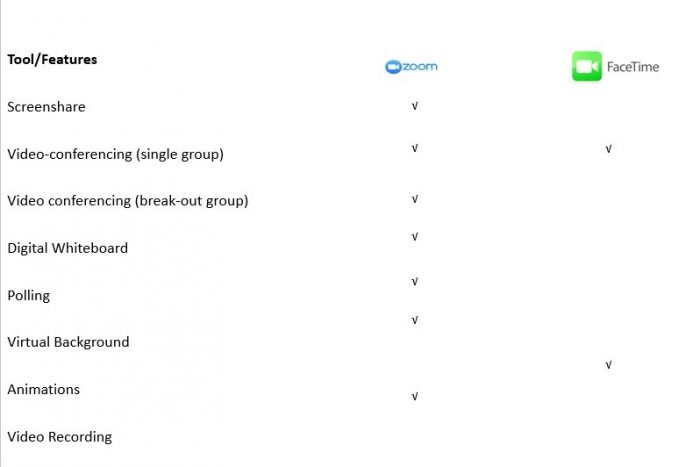 Participants: On Zoom, you can have up to 1,000 participants on a video call. The large capacity is one of the reasons Zoom gets used for 68 percent of large-scale virtual conferences and webinars. FaceTime, however, has a participant cap of 32, thereby limiting its usage to small gatherings.
Setting up a call: Unlike Zoom, where setting up a meeting or webinar generates a link for invited parties, all Facebook users need to do is click on the link and attend. It also requires something different. To start a call on FaceTime, you need to add people using their phone number, email or contact name.
Screen sharing: Projecting your screen is another non-existent feature on FaceTime. If you plan on sharing your screen with your meeting invitees, you may need another third-party solution.
Camera effects: While FaceTime does not allow you to change to a virtual background when on a call, you can make use of the fun camera effects. You can also make use of custom Memojis and Animojis which are not present on Zoom. However, Zoom offers virtual backgrounds and has an option which allows users to touch up their appearances. "Touch Up My Appearance" is a filter that removes blemishes from your skin and makes you appear more presentable.
Meeting recordings: Zoom provides both its free and paid users with the opportunity to record meetings. On FaceTime, recording a call is not an option within the app; however, there is a workaround. If your Apple gadget has iOS 11 or iPadOS, you can create a screen recording to capture your FaceTime meeting. But remember, this is an out-of-app option, unlike the in-app option Zoom provides.
Device Compatibility
Perhaps one of the greatest limitations of FaceTime is its restricted device compatibility. Only Apple device owners can access FaceTime. For companies not utilizing Apple products, it becomes a no-brainer to opt for Zoom, which works on iOS, iPadOS, macOS, Android, Linux and Windows.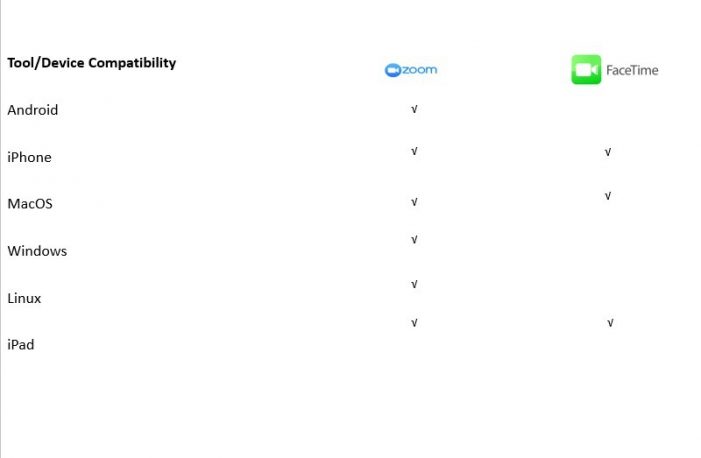 Pricing
FaceTime does not offer different price tiers, as the app is free to all as long as you own an Apple device. Zoom, on the other hand, has both free and premiums options.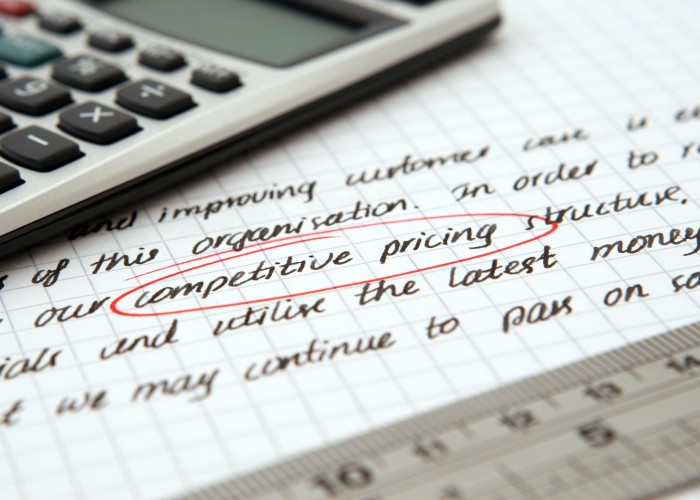 The free plan on Zoom allows up to 100 participants in a meeting but puts a cap on the meeting at 40 minutes. If you have more talking to do and need to reach a wider audience, you may want to consider the Pro ($149.90), Business ($199.90) or United Business ($350) yearly options. With each paid plan, you can increase your recording storage and the number of meeting participants.
Final Thoughts on Zoom vs. FaceTime
When it comes to Zoom vs. FaceTime, the most important thing is the primary use. If you plan on hosting a simple call with a group of friends (no more than 32), then FaceTime can work. However, if your call involves participants who do not have Apple devices, and you need features such as polls, raise hand, etc., then Zoom is the better option, especially in a professional context. Of course, you can always compare the features of other remote working tools like Google Meet against Zoom or FaceTime to determine the best fit.