With so much to keep track of in our daily lives, wouldn't it be nice if you didn't have to use several apps to do it? During my TickTick review, I was able to test out this simple, yet surprisingly effective planner and reminder app. I also got to compare the free vs. premium plans to see which is best for different types of users.
TickTick Main Features
TickTick is described by the developer as a "simple and effective to-do list and task manager app." Throughout my time reviewing TickTick, I have to agree that this claim is true. While the app doesn't have the flashiest interface, it's one of the features I enjoy. The minimal layout puts your lists at the forefront.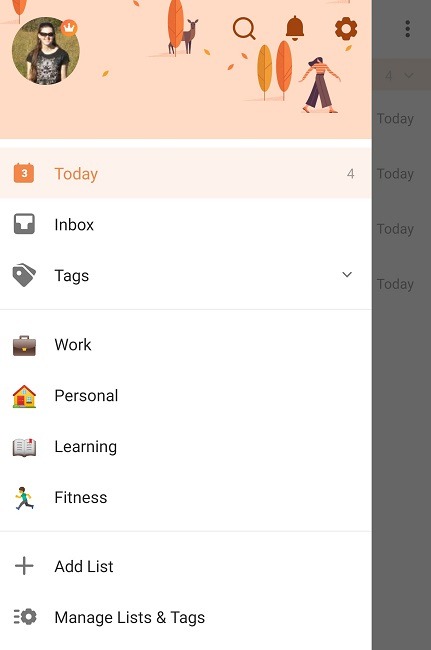 However, this isn't just a list-making app, though that is the core feature. It's also a great tool to help you focus and increase overall productivity. With a Pomodoro timer built in, it's easier to stay focused without having to download a separate app just for that, though if you want a dedicated app, there are some great ones available.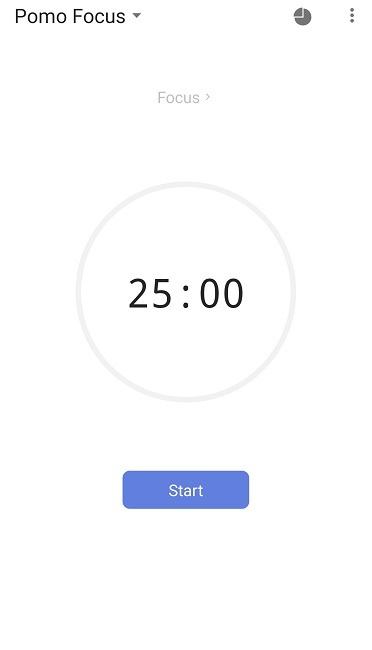 Some of the most notable features (some are only available for premium users) include:
Cross platform – Android, iOS, Mac, PC, and Web (I tried the Android version.)
Set notifications and reminders for any or all tasks.
See your schedule at a glance with calendars.
Add tasks and notes by voice as well as typing.
Set recurring tasks.
Create custom lists (up to 299 at any given time).
Create tasks with subtasks (up to 999 tasks on a list with up to 199 subtasks per task).
Share lists with others.
Habit tracker.
Add attachments, including photos, to tasks.
Themes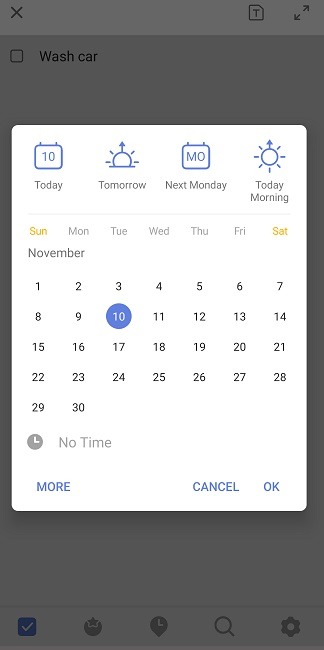 As you can see, this seemingly simple app isn't nearly as minimal as it appears. The intuitive interface means you'll spend less time learning the app and more time using it.
Tracking Your Daily Life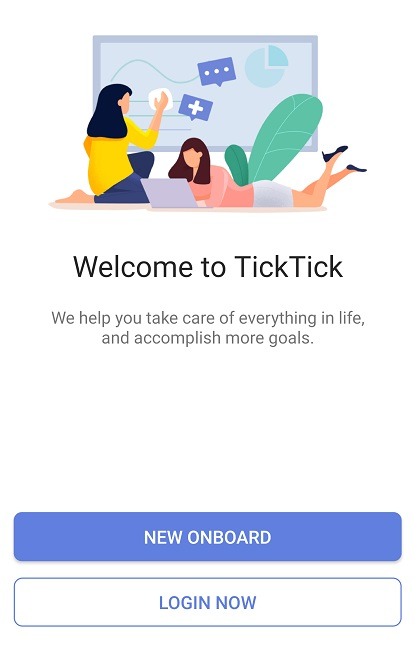 When you first start, you're guided through a series of prompts to better customize the app for you. I loved that during my TickTick review, I wasn't just thrown in the proverbial deep end. Instead, the step-by-step introduction helped me set up the app for my needs right from the start. There's even a introductory list for you to go through to better learn how the app works.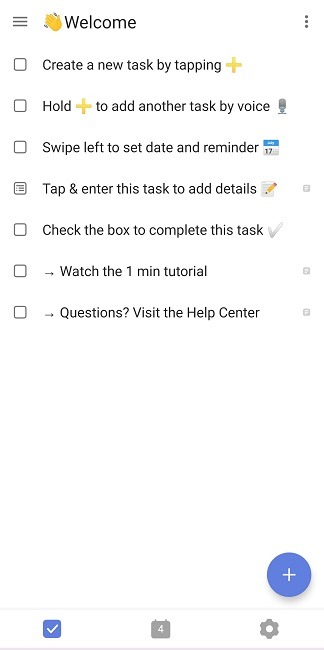 You also don't have to create an account during this process, which I like. Personally, I want a chance to explore the features of an app before creating yet another username and password.
Based on what you chose during the initial setup process, you'll have a few list categories already created when you start. You can add new ones and delete existing ones at any time. While you can view tasks based on individual lists, all your lists are combined into a smart list, which you can opt out of when creating a new list. Your Inbox provides you with everything you currently need to do to give you a great overview of your daily tasks.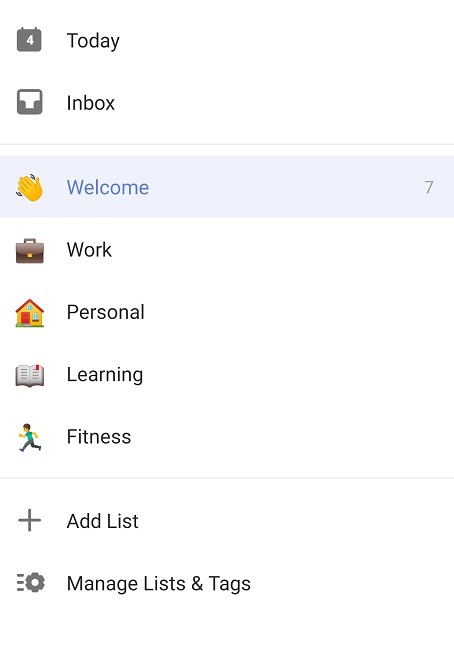 The Today section focuses on what is due on that day. If your task doesn't have a scheduled date, you may not see it here. However, anything with a due date shows up under Today on the day it's due.
While you can set reminders in the free version, you'll need the premium version to create multiple reminders for a task. You can set your own sounds, how long reminders last, and more.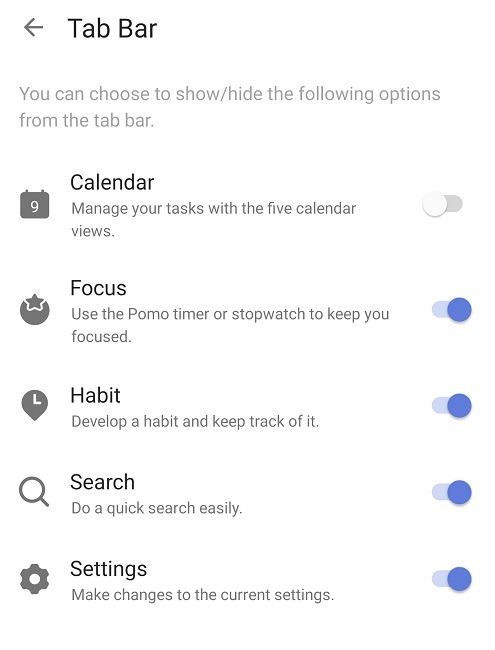 One of my personal favorites is the Tab Bar. Most productivity apps that have a shortcut menu at the top or bottom don't let you customize it. You can add all or just a few items. While there aren't many to choose from, I loved having the Focus (Pomodoro timer) option as a shortcut. If you have numerous lists and tasks, the Search shortcut is ideal.
During the setup, you'll likely spend most of your time creating the types of lists you want. Start with just a few to begin with to get comfortable with the app first. You may want to start with a standard to-do list and a habit list. (Use the Tab Bar to access Habits – change the Tab Bar shortcuts via Settings.)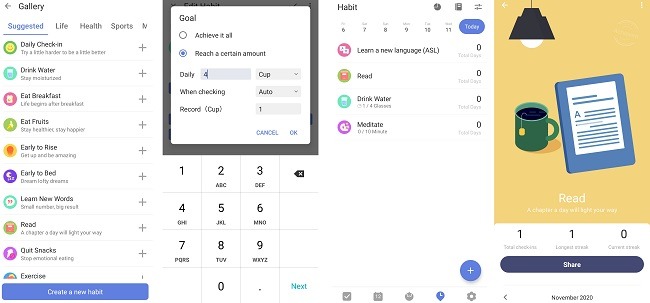 Tracking habits is fun. You can start with suggestions or create something unique. You also create goals for each habit, such as a set time period or amount. These also show up on your Today list to keep you on track.
Inspiring Stats
While there are apps that help you gamify your life, TickTick focuses more on lists and reminders. However, there are achievements and badges you can earn. Some are as simple as completing a Pomodoro or being a member (including free members) for a set period.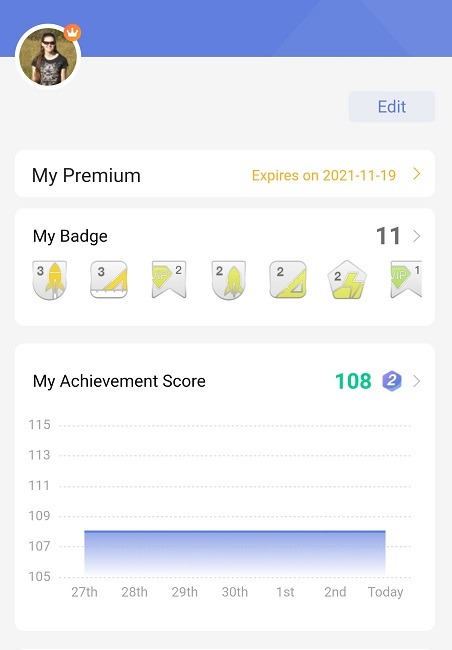 What I found most helpful during my time reviewing TickTick was the statistics. Click on your profile icon at any time to view badges you've earned and see how you're progressing. You can see how many tasks you've checked off, focus data, and habit stats. You'll also see an overall achievement score that shows you how much more productive you are than other users. It's a fun thing to work toward and provides simple motivation.
Customizing Lists and Items
When adding a new list, you can choose between a to-do list style or a note. Notes are great for collecting ideas, such as when you're working on a project.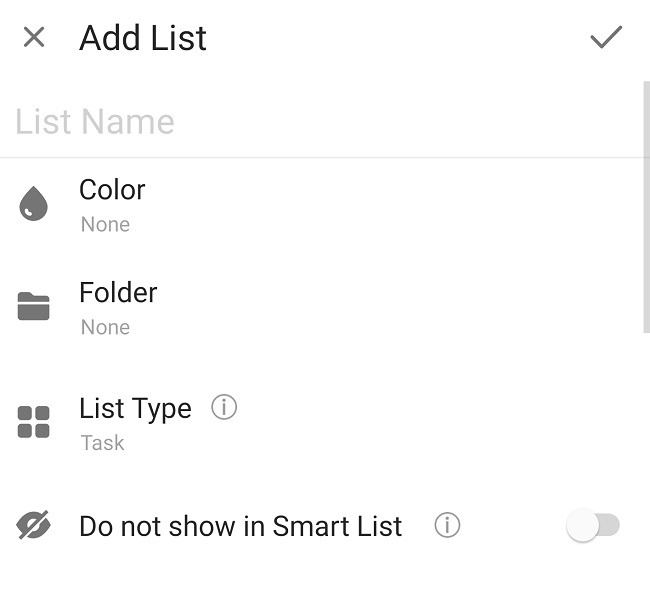 Something I've enjoyed throughout my TickTick review is customizing lists. You can set a name, color, organize into different folders, and choose whether to add to the Smart List. When you choose Manage Lists & Tasks, you can view what's currently in your Smart List, add new lists, and create tags.
If you're planning to use TickTick for tracking a variety of things, use tags. When you search for something, you can use your tag to search, making things much easier to find.
Free vs. Premium
For the casual user, free may be all you need. However, there are some major limitations as shown below.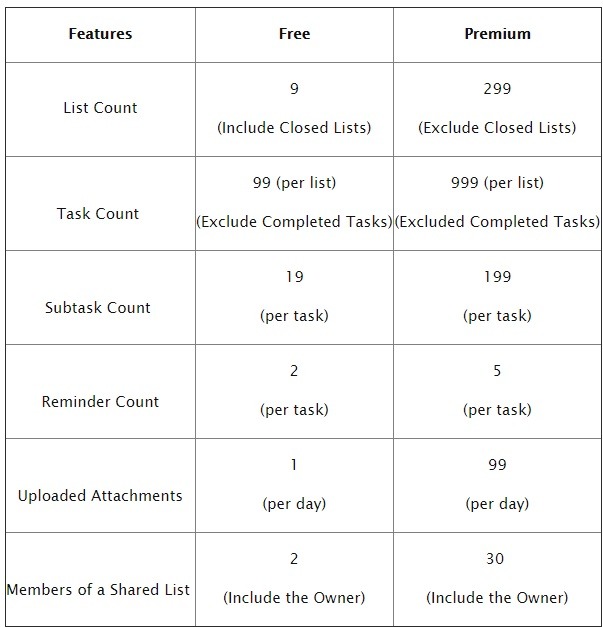 If you just want to use the focus feature and create some daily to-do lists, free is all you really need. If you want to track much more and want to use TickTick for managing more complex tasks, goals, and habits, you'll want to upgrade to the premium plan, which includes the following perks for $2.99/month or $27.99/year: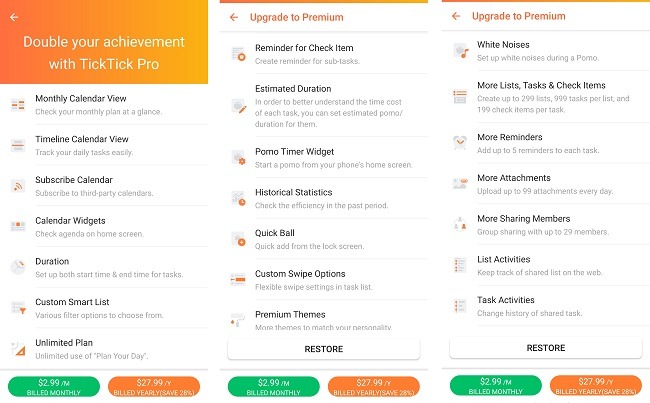 Overall, you do get so much more with premium. It's well worth the minimal price.
Final Thoughts
Rating: (5 / 5)
I found myself constantly using the app during this TickTick review. Actually, I'm checking "TickTick review" off my Work list right now. It's easy to use and doesn't take much customization to get started.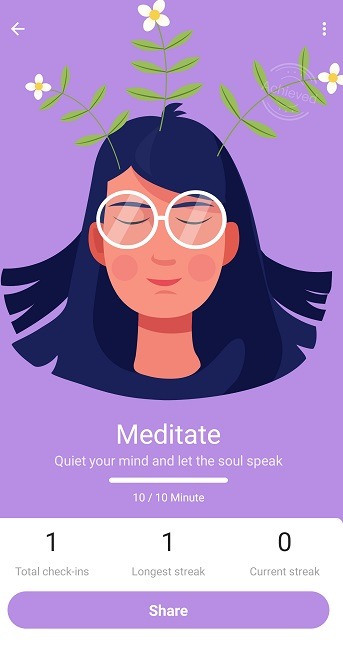 Free is ideal for casual users wanting to manage a few lists, track a few habits, and use the basic Pomodoro timer. However, premium is a must-have for power users looking to really boost their productivity.
Try out TickTick for yourself and let us know how you feel in the comments below.