We are fortunate that we live in a time where anyone who wants to read self-improvement booka has more options than ever. Whether you want to make a career move or be more productive, there is a self-help book out there for you. In fact, the biggest problem out there isn't finding the books, it's finding the right books. It is too easy to get overwhelmed by the number of options. Fortunately, we're here to help with a list of some of the best self-improvement books you should pick up today.
How to Win Friends and Influence People – Dale Carnegie
Unquestionably one of the most classic books in the self-help space, Dale Carnegie's 1936 best-seller How to Win Friends and Influence People is as valuable today as it was almost a century ago. Carnegie's time-tested advice has helped a countless number of people break out of their shells and improve their personal and professional lives. With over 15 million copies sold, the basis behind this book is to help you improve your social and communication skills in ways that will help you become more successful.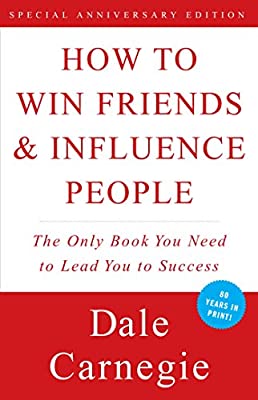 So what does Carnegie hope you know when you turn the last page? For one, the book teaches you all about smiling and how it can change the way people perceive you and the way you perceive others. Additionally, Carnegie emphasizes that nobody likes a know-it-all. Correcting someone just for the sake of correcting someone just makes you look arrogant. Finally, Carnegie reminds you that when you argue with people around you, whether they are friends or family, there is rarely a winner. The only smart choice is to not argue at all.
Rich Dad Poor Dad – Robert Kiyosaki
Another staple in the self-improvement space, Rich Dad Poor Dad by Robert Kiyosaki, is a masterpiece of financial literacy. In the case of this book, Kiyosaki doesn't focus on self improvement in the same way Carnegie does. Instead, the author focuses on how you can use a sound set of financial principles to live better and smarter. Self improvement comes in many forms, and while the focus is mostly on how you look at the world, you should never ignore how much emphasis money has on your self-improvement.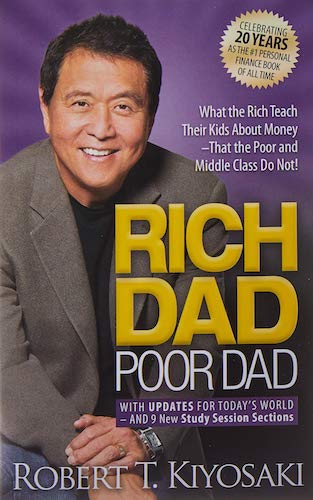 The book contrasts between two characters – the "rich dad" and the "poor dad" – and uses them to explain financial principles. Ultimately, the main takeaway is that to improve your financial wellbeing, you need to know how to make your money work for you. Otherwise, you will become a "poor dad" and work for your money. The self-improvement lessons here are especially important, critically so if you don't always want to feel like you are working just to survive.
Think and Grow Rich – Napoleon Hill
Another historical masterpiece, Think and Grow Rich by author Napolean Hill, is as true today as it was when it was written in 1937. This book's well-earned place on the list is based on its main takeaway: to achieve what we want most in life, we need to have a focused desire to get there.
Do you want to achieve your dream or reach a specific goal? Of course you do. This is the book for you. This is a product of more than two decades of research studying some of the world's most successful people. Hill interviewed more than 500 people to come to his conclusions. Covered topics include building a positive mental attitude and dealing with adversity.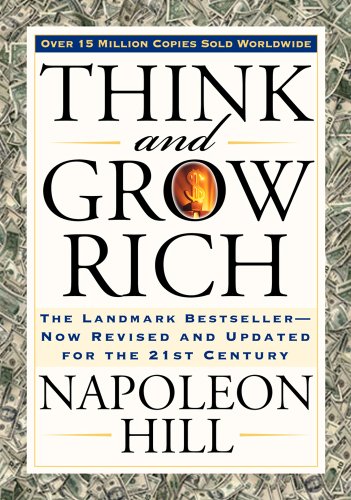 There is no question that Hill's findings were ahead of their time and likely remain so today. Do you need help making decisions in life? There is a chapter for that as well as how to become a better leader. Everything about Hill's research and findings screams self-improvement. That these tips relate back to learning from some of the world's most powerful and successful people throughout the last century is just icing on the cake. The worst mistake you can make is to assume that Hill's research is outdated and irrelevant. Given a few chapters a try, you won't be able to put the book down.
Failing Forward: Turning Mistakes into Stepping Stones for Success – John C. Maxwell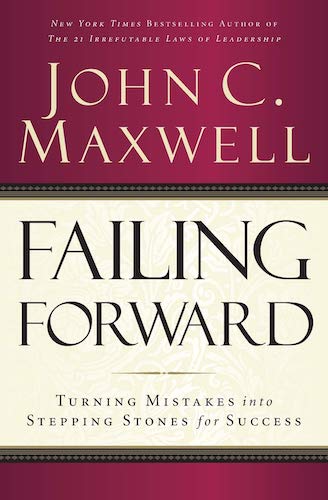 One of the best things you can do to help yourself is to reteach your mind how to respond to failure. Do you want to help yourself carry on and find success? Then pick up Failing Forward: Turning Mistakes Into Stepping Stones for Success by John C. Maxwell. The reality is that most people are not prepared to deal with failure. What Maxwell will help you understand is that people run from failure and fear it.
However, Failing Forward begins to change your mindset to understanding that in order to self-improve, you need to look failure dead in the eye and keep moving forward regardless. Teaching yourself to respond to failure differently is the best way to stay in the race even when life might want you to quit. One of the best self-improvement techniques is to learn how to better deal with failure. Every page of this book will do exactly that, and when you reach the end, you'll look at failure with a smile and keep moving forward.
If you need advice on a more specific area than just general life improvement, check out our lists of the best time-management books and productivity books you should read. If you can't afford the time to sit down to read, then check out these audiobooks where you can listen while on the move.
There is no fast-and-easy method to self improvement. Everything about it takes time, patience and a willingness to learn more about yourself. Each of these books will help you do exactly that. From failure to financial responsibility to learning how to stop arguing with everyone around you, self-improvement comes in many different shapes and sizes.