We have often discussed apps and tools that can boost productivity. What's more, we have also listed a couple of rather useful office gadgets for a productive home office. But that's definitely not the final list. If you're looking for ways to feel more comfortable and efficient during your home-based workday, we may have the right solution for you with this list of accessories that offer a productivity boost.
1. Dual Screen Monitor
If you've never tried working with two screen displays, you don't know what you're missing. Even if you may be used to a portable monitor or laptop, adding an extra screen will save you time, reduce eye strain, and boost your productivity. After all, when you need to have several different programs running together with your browser, a dual screen could become your best friend.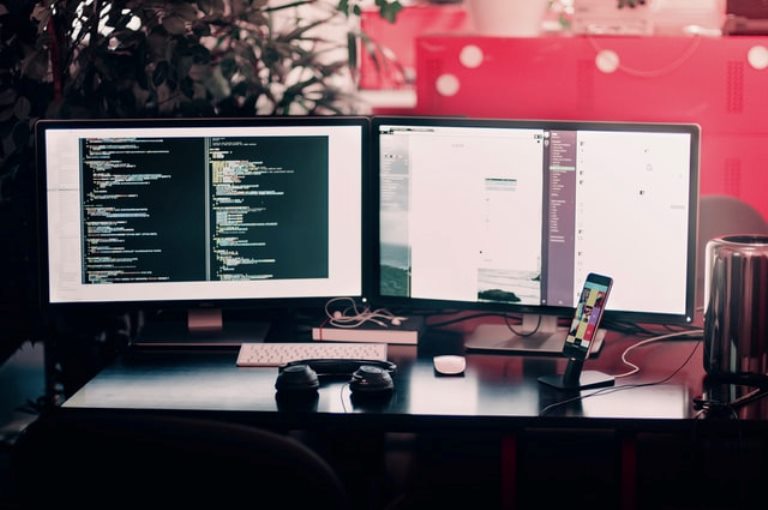 Forget about constantly minimizing your programs or searching between browser tabs. Thanks to the dual screen, you can keep all of your essentials open and in front of you. And who knows – you may even opt for a triple screen at some point!
2. An Ergonomic Office Chair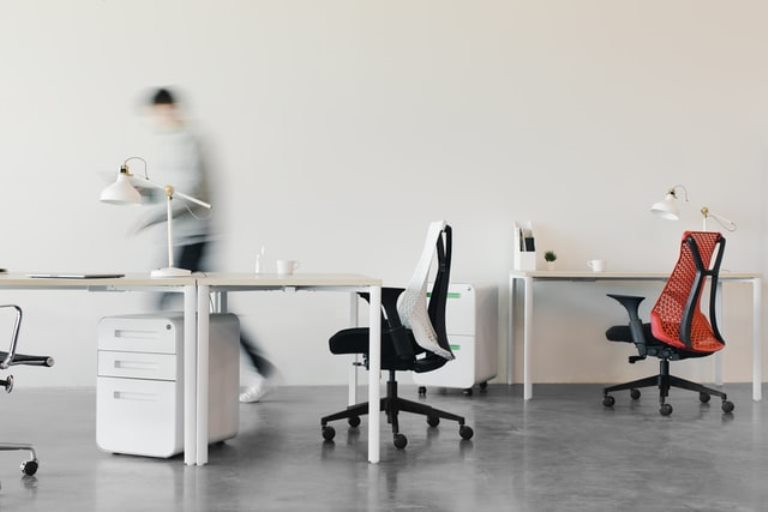 In case you have to work at your desk often, you're likely to experience back and joint pain. To boost your comfort and productivity level at the same time, you can't go wrong with investing in an ergonomic chair. Keep in mind that this chair should have adjustable height together with proper back support and arm rests. The best ergonomic chairs also come with additional neck support, so make sure to cover all of the comfort points you're looking to improve before purchasing your chair.
3. Speedy and Comfy Keyboard and Mouse
The rise of ergonomic desk furniture has brought out the need for ergonomically designed keyboards and mice as well. If you have to type and use your mouse constantly, which you probably do if you have a desk job, the ergonomic keyboard and mouse can reduce stress and pressure from your wrists.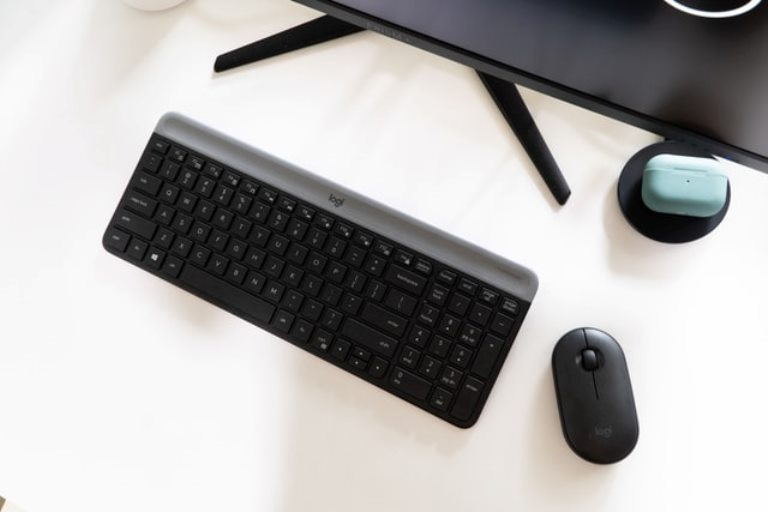 Furthermore, make sure to pick a keyboard and mouse combo that isn't only comfortable but also fast enough for your productivity peak. In that sense, choose a combo that has positive feedback in terms of responsiveness and reactivity as well. Also, think carefully about what type of keyboard suits you better: mechanical or membrane.
4. Blue-Light-Blocking Frames
Just because you don't wear glasses doesn't mean you can't experience eye strain and dryness. Computer vision syndrome is a serious condition that can turn considerably more complicated if it remains ignored.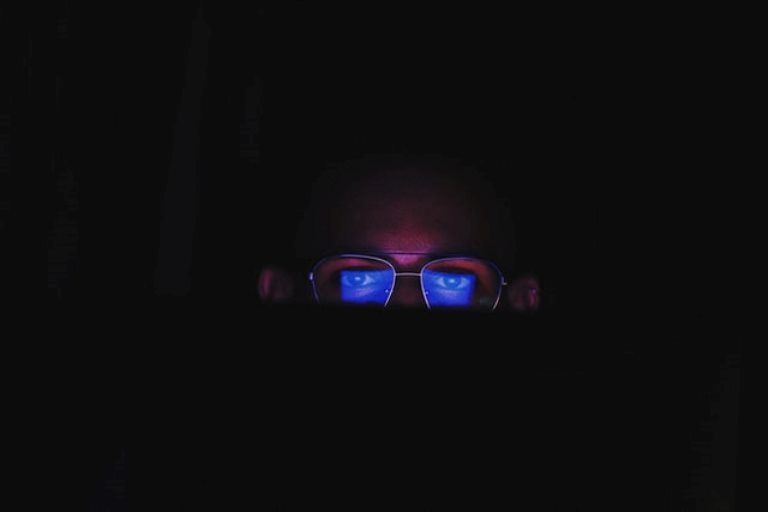 To protect your eyes and your eyesight from damaging blue light emitted through the computer screen, get yourself a pair of blue-light-blocking frames. These are perfect for people who wear contacts. If you happen to wear prescription eyeglasses already, worry not. You can always request your lenses to be coated with a blue-light-blocking layer.
5. An LED Desk Lamp
Regardless of whether you work from home or an actual office, it's rare to have ideal lighting for your workstation. Poor lighting can also contribute to eye strain and dryness and even trigger headaches. Not only is this uncomfortable, but it instantly kills your productivity as well.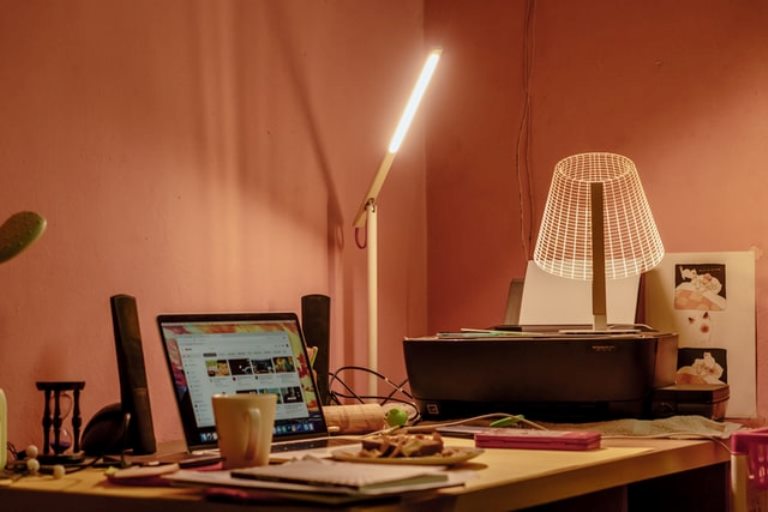 A perfect solution to this problem would be to get an LED lamp for your desk. Pick one that has several brightness settings so that you can always adjust it the way it suits you the best at the moment. When choosing your LED light bulb, opt for one that emits warmer light instead of cool white. This will feel more comfortable on your eyes.
6. A Centralized Charging Station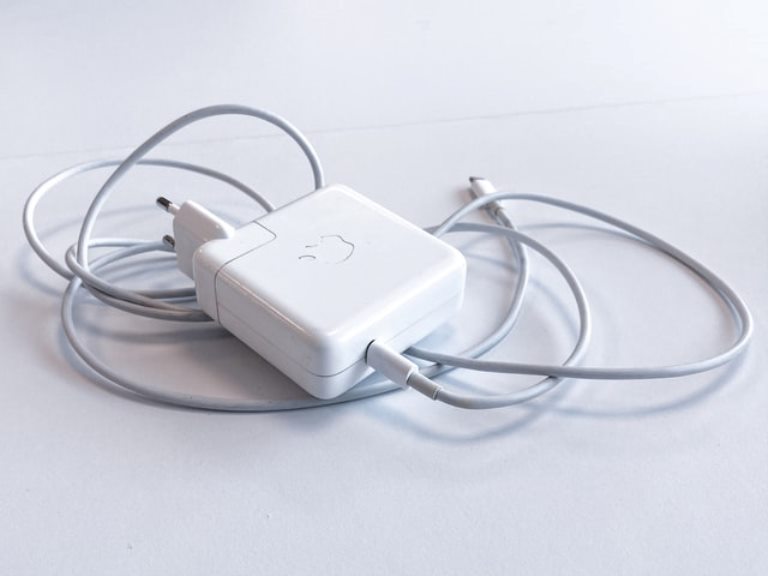 Technological advances never cease to amaze. As such, you can work worry-free with full productive power. A centralized charging station doesn't only work for charging your phone, but also to supply power to all of your electronics, be it your laptop, tablet, or whatever else you may be using. In that respect, running out of available outlets will never be an issue. What's more, you'll be able to sort out your cables better and reduce clutter simply by having all of them connected to one charging station.
7. A Yoga Mat
You may wonder what a yoga mat has to do with work productivity. A lot, honestly. There's no better way to reboot your productivity and concentration by taking small exercise breaks. After all, sitting at your desk constantly is not good for either your physical or mental health.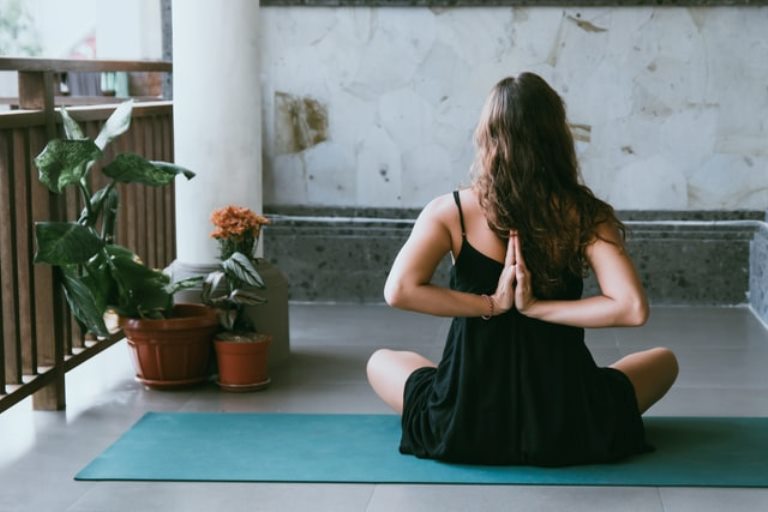 When you have a sturdy, flexible, and comfortable yoga mat close to you, you can always make the most out of it during your breaks. Even just five minutes of physical activity to boost your blood flow after an hour of sitting can do wonders for your mood, brainpower, and productivity.
Before you start buying your home office essentials and accessories, make sure to find the best room for your home-based job that will aid you in your productive workday as well.