If you work from home, you may come across an interesting problem: signing a PDF form. These are usually emailed to you or sent over a social media program by someone asking you to sign a contract.
The problem is, how do you sign a PDF form digitally? One solution is to print it out, sign it physically, and scan it back in; however, this is unnecessarily long and wasteful. There are ways you can download the PDF file, sign it on your computer, and email it back to save some time.
1. Use Official Adobe Reader Sign Tool to Sign PDF Forms Digitally
There's a good chance you use Adobe Reader to view PDF files. If you've kept it up to date, you should already have the ability to sign forms without any other tools!
In the current version of Adobe Reader, you can select the "Fill & Sign" option on the right side.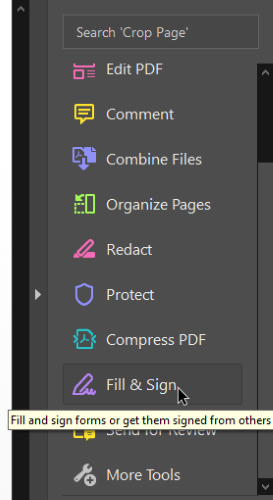 When you select it, a few options appear at the top. Select "Sign," then "Add Signature."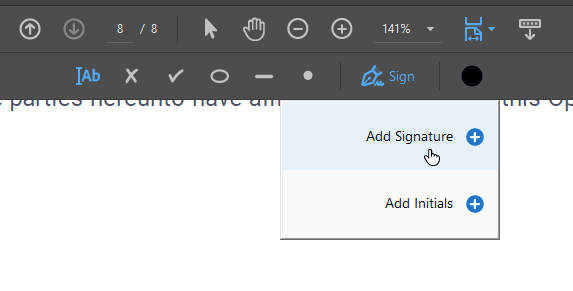 Now you can either use text to enter your name, use the draw function to scribble your signature, or import an image of your handwriting.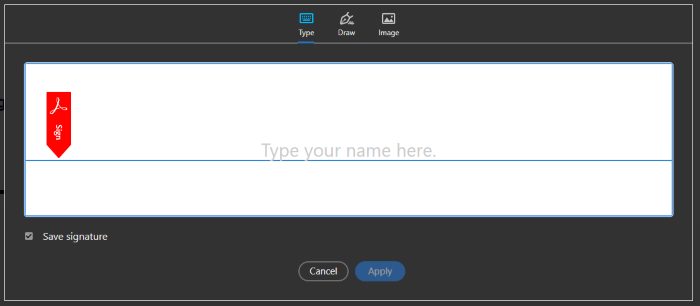 2. Upload the PDF to SmallPDF and Sign
If you don't use Adobe Reader and would rather not install anything, try SmallPDF. SmallPDF makes it easy to upload and sign a PDF file online. Obviously, it's not ideal if you're signing something with very sensitive information on it, but it's great for everything else.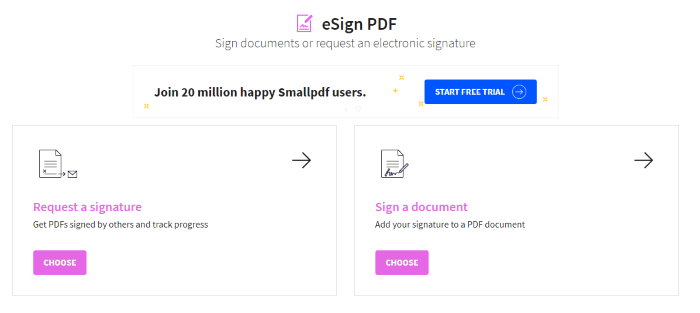 To use it, upload your PDF file to the website, then scroll to where you need to sign. At the top, click "Place signature." Select whether you want to draw your signature, upload an image, or take a photo of a physical version using your webcam.
3. Use the DocHub Google Drive Extension
Using a Google Drive extension to sign your PDF files is a good idea if you want to also back up your documents. By uploading your PDF file to Google Drive to sign it, you also create a cloud storage backup of the document you're signing. This is a great way to ensure you have a copy of the contract on your person at all times where it can't be lost or thrown out.
There are plenty of extensions for Google Drive that can do the job for you, but DocHub is well worth a special mention. Once you've given DocHub permission to read your Google Drive files, you can access it by right-clicking a file on Google Drive and selecting "Open With," then "DocHub."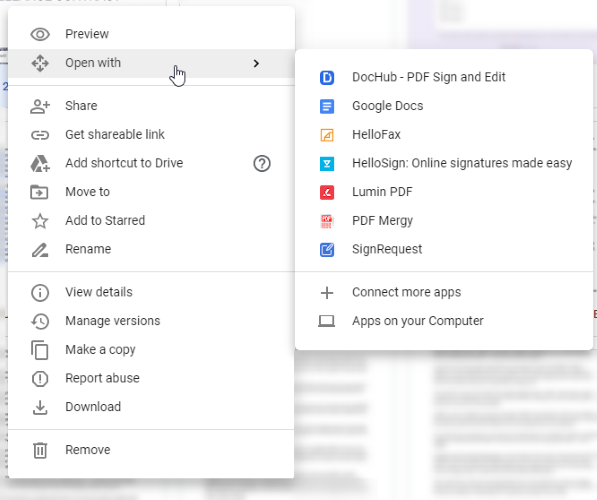 When you boot up DocHub, you can sign a document by clicking "Sign" at the top, then "Create your signature." Here, you can create your signature to use on this and future documents.

DocHub is a good choice partly because it saves whatever signatures you create with it. This means that, in the future, you don't need to bother with redrawing your signature. Just go into the "Sign" menu again, then re-select the signature you created.
A Positive Sign for PDFs
It doesn't require a printer and a scanner to sign a PDF form digitally. There are some third-party programs that can make the job easy for you as well as official support from Adobe themselves. The next time you need to sign something, save the printer ink and take the digital route instead.