Does it feel like you're always forgetting simple things or having trouble staying focused? Maybe your brain just needs a nice workout. Brain training games are like workouts, but for your brain. No, they won't magically make you a genius overnight, but they have been shown to boost mental stimulation, concentration, and memory. When used regularly, they can even help reduce cognitive decline. The best part is you can train your brain for free using various apps and websites.
1. Braingle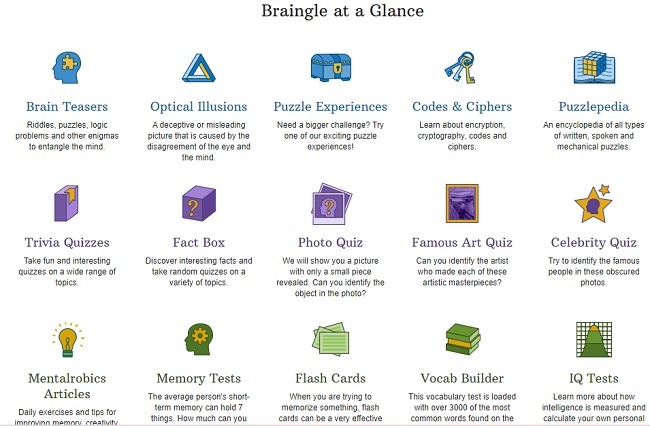 Braingle is a website that provides a wide variety of brain training games. You can access it on most any browser, allowing you access on mobile devices. Choose between trivia, brain teasers, memory tests, quizzes, puzzles, and more. There are even social games to play with friends. You don't even have to create an account to test out the games, but you'll need one to save your progress. Informative articles and a community of other brain trainees make this a great place for keeping your brain sharp.
2. Peak
Peak takes brain training seriously. The company develops brain training games for the Peak app using research and a partnership with Yale, Cambridge, King's College London, and UCL. For instance, Cambridge finished a study in 2019 using the game Decoder. After proving it was effective in improving mental cognition, the game was added to Peak's set of games.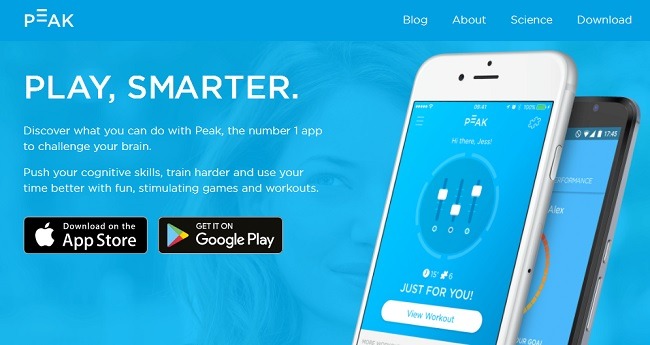 Peak is a free app for iOS and Android. While Peak With Pro requires a subscription, the free version trains you using a few free games each day. You also get insights into how you're improving. This makes it good for a quick training session daily.
3. Lumosity
Lumosity works similarly to Peak by offering you a limited number of free games daily. For full access, you'll have to buy a subscription. However. Lumosity gives you three free random games daily, which you can play as much as you want throughout the day. This lets you experience most of their games without paying.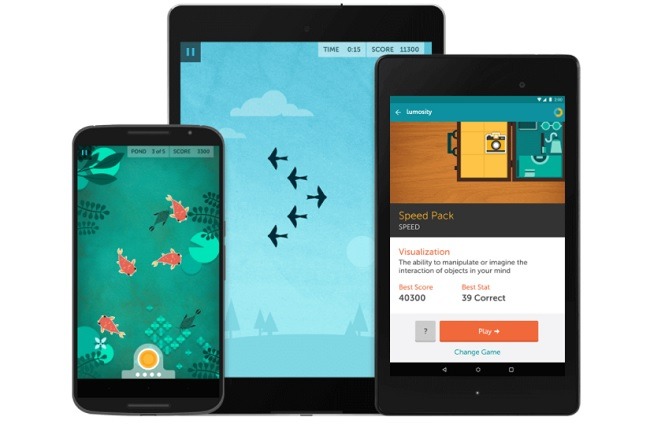 All the games are backed by scientific research to target specific cognitive areas. Even with the limited games, you can still train your brain. The best part is Lumosity is available on desktop, iOS, and Android.
4. MindGamer
MindGamer offers a unique approach when it comes to brain training games. Instead of a subscription, you're rewarded for all your hard work with new games. The more you progress, the more games you unlock to play for free.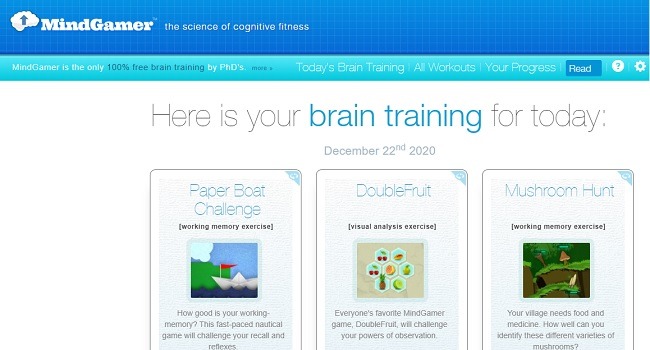 While you'll need to sign up for a free Dropbox account to track and sync progress, it's well worth it to access additional games. Or, if you'd rather not sign up, you can still play three different games daily. MindGamer is browser-based and also provides useful tips and articles in addition to games.
Without Dropbox, all your progress is only stored in your browser's settings. If you clear your settings, it erases your progress. That's the only major downside.
5. Elevate
Elevate is an iOS and Android app that gives you a variety of free games each day. For full unlimited access, you'll need a subscription, but the free version is ample for daily brain training. What's unique about Elevate is it focuses more on math, communication, and the written word versus colors and shapes, like many other brain training games.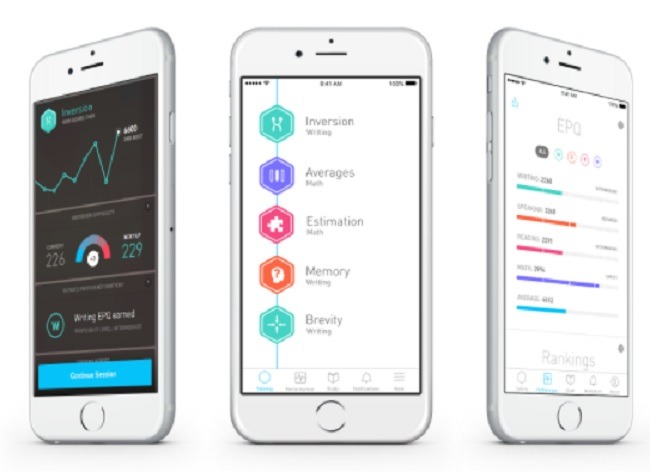 You can track your skills to see how you're improving, even in the free version. All games are backed by thorough research to help you improve.
Additional Brain Training Games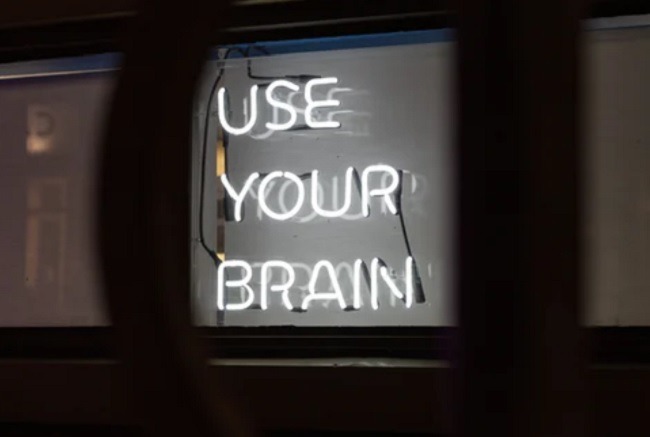 If none of the above are right for you, consider some of the following runners-up:
You can also use language learning apps, word puzzles (crossword, sudoku, word search, etc.), play escape room games (apps or in person), strategy games (like chess), or riddle/quiz-style apps. All of these help work your brain, too.
Could your tired brain use a boost? Try these exercises instead.
Images credit: Lumosity Press, Elevate Press