Creative hobbies are a way to escape from the daily grind. But far too many people believe they are only for individuals who have a natural talent. That's definitely not the case. While you may not become the best at a hobby, it doesn't mean you can't still pick it up easily and enjoy it. Picking up a creative hobby can boost your work performance, reduce stress, change how you see the world, and even help you make new friends.
The great thing about this list is that none of these hobbies are expensive. Plus, you can turn to YouTube to learn most anything you need to know about them.
1. Photography
Photography is one of the easiest creative hobbies to pick. Why? There aren't any real rules outside of your need for a camera. Odds are, you already have the perfect one right in your pocket. Even professional photographers use their smartphones sometimes to grab a quick shot.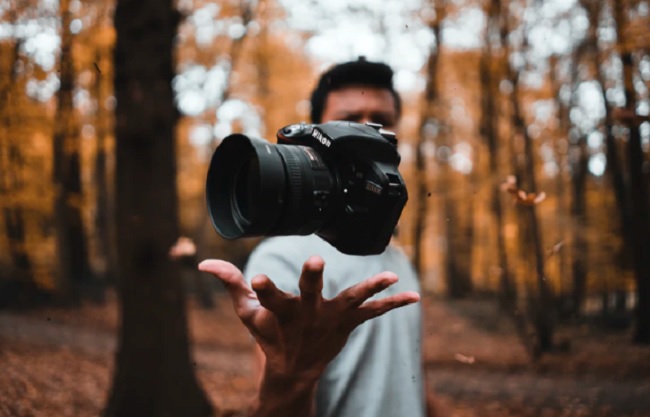 You don't need to be a professional or have any idea what white balance or ISO is before getting started. You'll learn more as you go. Photography gives you an easy way to express yourself. It also encourages you to see things from a new perspective, such as turning your coffee mug into a symbol of relaxation as you take a photo of it in the window during sunrise.
Take pictures of whatever inspires you. Create collections or themes. Just have fun with it. Photography as a hobby has even been shown to help with depression and anxiety. It's also been proven to decrease stress and boost happiness.
2. Needlework
Needlework actually includes multiple hobbies, such as sewing, embroidery, cross stitch, crochet, and knitting. However, when it comes to creative hobbies that are easy to pick up, embroidery and cross stitch are your best options. They have a very low learning curve. Plus, it's easy to create your own patterns for self-expression. For instance, with embroidery, you can draw any image you want on a piece of fabric and then outline and/or fill it in with any color thread you want.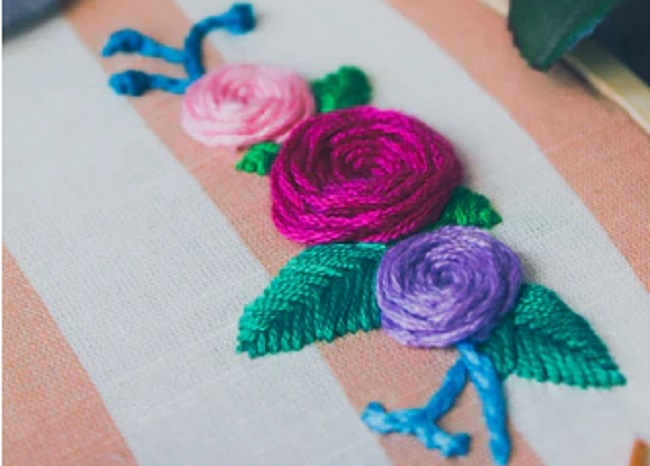 It's an inexpensive hobby with numerous benefits. The repetitive nature helps you relax, though the occasional knot may frustrate you. Needlework has been found to reduce anxiety, serve as a form of meditation, reduce blood pressure, and improve your overall mood.
3. Making Music
Before you say you have zero musical ability, you're not trying to be the next Mozart – you're just enjoying yourself. In fact, no one ever has to hear or see you play an instrument. It's all for you. However, making music is one of the most enjoyable creative hobbies to pick up.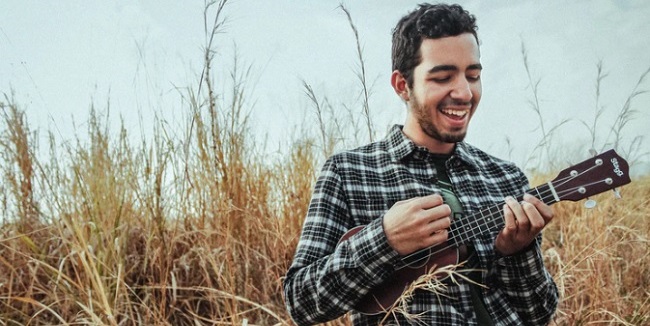 While music theory and all that is helpful, you really don't need to dive deep into it. Even just learning three chords on your chosen instrument can lead to hours and years of enjoyment. Of course, you can create your very own tunes, too.
Playing an instrument comes with a variety of benefits, too, such as fine tuning your hearing, reducing stress, boosting your immune system, slowing the onset of age-related brain degeneration, improving concentration, and more.
Pick an instrument you're really interested in. Take Lessons suggests five great options for adult beginners. Or expand your options with Gig Glue's list of fifteen instruments.
4. Journaling
Journaling may not sound like one of the more creative hobbies, but the possibilities are limitless here. A journal can include your daily thoughts, daydreams, goals, or fears. Or, it can be something else entirely. Use it to try your hand at poetry or flash fiction. Try a creative writing prompt each day. You can even try writing a story in a few sentences. Either way, bullet journaling is a great creative approach.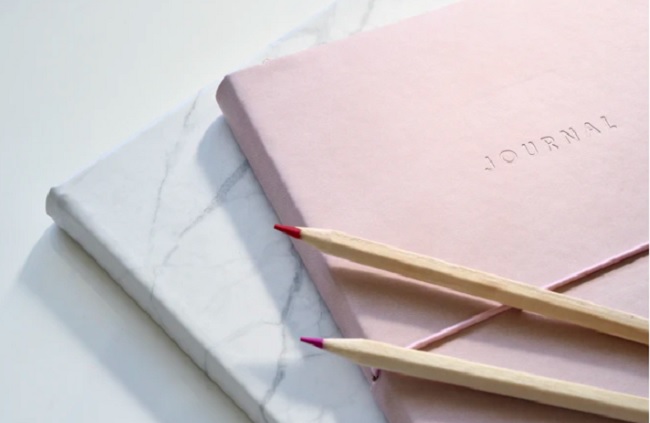 If writing isn't really your thing, create a doodle journal. You don't need to be a professional artist to doodle. Start with small things, like hearts, spirals, and funky ways to write your own name. Then, build up to other things. Using a journal, you see your skills improve over time.
Journaling has the power to help you reduce stress, better understand yourself, improve your problem-solving skills, and tackle mental health issues. Doodling is great for boosting your concentration and memory, relieving anxiety, and unleashing your hidden creative side.
Pick up any of these hobbies now. You will be surprised how these changes can make a difference in your life.