Why do you wake up tired all the time? What is going on while you're sleeping? That's what sleep tracking apps help you answer. These apps track sleep patterns to help you discover why you're not waking up feeling rested. While they can't cure sleep problems on their own, knowing your problem areas helps you and your doctor find the right solutions to help you get the deep, restful sleep you need to feel great and be more productive.
SleepScore
SleepScore is one of the best sleep tracking apps available. You don't even need to wear anything for the app to work. It uses your smartphone's mic and speaker to track your breathing. You even get a sleep score your first night.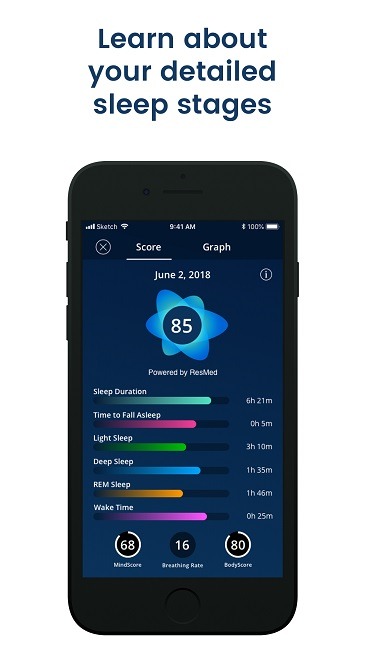 Learn how long you remained asleep, how long it took to fall asleep, time in different sleep stages, and how much time you spent awake after you initially fell asleep. There are 32 different sleep parameters to better analyze your sleep cycles. All of this data combines to create a custom score that changes over time. Based on your data, you'll get personalized recommendations to help you sleep better.
While the app is free on both iOS and Android, there are in-app purchases available. The great news is SleepScore never stores your data, giving you better privacy.
Sleep Cycle
Sleep Cycle works to not only track your sleep, but help you find your perfect wake-up window. This means waking up feeling more alert versus groggy. The app uses sensors on your smartphone to track the stages of your sleep.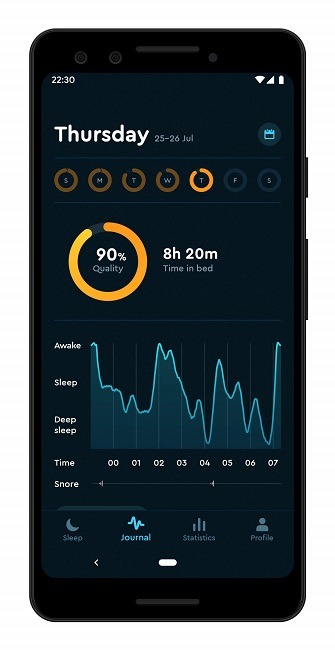 Once the optimal period is reached, the app gently wakes you. This is more effective than a blaring alarm clock that jolts you awake too quickly.
By tracking the stages and quality of your sleep, you'll discover patterns that may be preventing you from getting the rest you need. The app's available for free on iOS and Android, but there is a premium subscription available for more detailed tracking.
Pillow
Pillow is one of the more advanced sleep tracking apps, especially when used with Apple Watch. However, you can use it with an iPhone or iPad instead. Get detailed stats on your sleep cycles and let the app nudge you awake gently during the optimal wake period.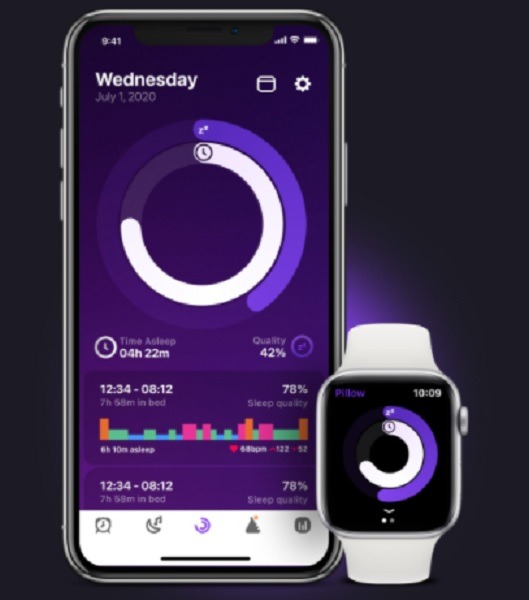 When used with an Apple Watch, the app also tracks your heart rate to better understand your sleep cycles. In addition to sleep tracking, this app goes a step further with sleep aids. Fall asleep faster with soothing sounds, meditations, and stories. All of this works together to create a better nighttime ritual for optimal sleep.
Get personalized recommendations based on your data. You'll also get suggestions on when you should nap during the day to help prevent mid-day slumps.
While the app's only for iOS, it's a vital tool for helping you sleep better. The app is free, but there are in-app premium features and subscriptions.
If you're an Android user, don't worry. Sleep As Android is a fairly comparable app and is designed to work with many Android wearables. It's not as feature-rich as Pillow but is still a good alternative for Android users.
Sleepzy
Sleepzy helps track your sleep cycles and whether you snore or not. The premium version even tracks other sounds you may make, such as talking in your sleep. Set sleep goals and see how your sleep actually stacks up. Learn how your sleep cycles work and get valuable insights to sleep better.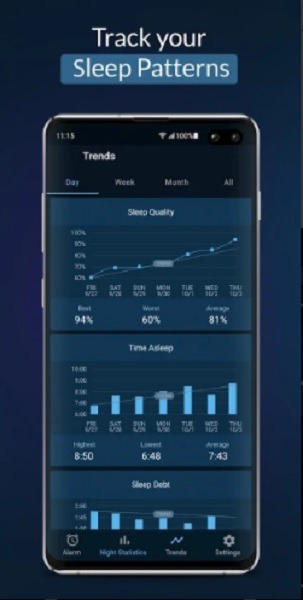 To help you fall asleep faster, enjoy relaxing sounds, classical music, and soothing AI-generated sounds. When you reach the perfect time to wake, the app uses soothing sounds to wake you slowly. You can even use your favorite music if you'd prefer.
The app is compatible with both iOS and Android devices. However, the only wearble it's compatible with is the Apple Watch. Many features are offered free, but premium offers you more sounds, deeper insights, and other sound tracking.
Fitbit
Unlike other sleep tracking apps on this list, you'll need to buy a Fitbit if you don't already have one in order to use the Fitbit app. However, you can sync your Fitbit with both iOS and Android devices. Additionally, you're not just getting a sleep tracker, but a full activity tracker for day and night.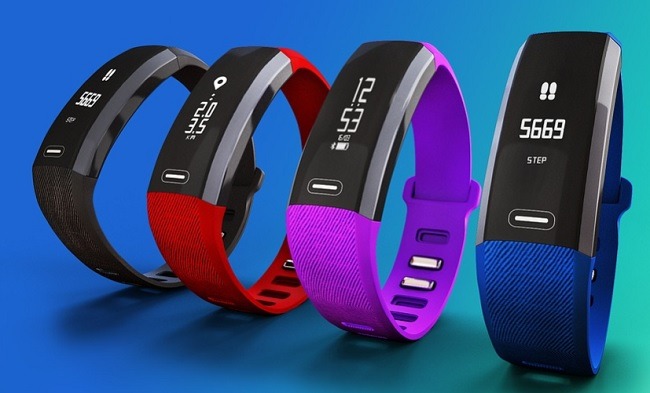 Concering the sleep-tracking aspect, you'll get details on sleep cycles, quality of sleep, set wake targets, and more. Plus, you'll get recommendations on how to improve your sleep.
This app is really only worth using if you already have a Fitbit device. Otherwise, it's better to use one of the apps designed for the Apple Watch or Android wearables, if you want tracking via a smartwatch. In addition to buying the app, you also have to subscribe to Fitbit Premium for $9.99/month.
With the right sleep tracking app, you'll gradually notice small improvements in your sleep. You don't need to be limited to apps, though, as there are also things you can do besides tracking to help you sleep better.
Images credit: SleepScore Press, SleepCycle Press, Pillow Press