Virtual world games are definitely some of the most popular types of video games today. After all, they do provide an exceptional experience of immersing oneself in a fictional realm that provides many different activities and opportunities for the players that obviously don't exist in real life.
Essentially, true fun comes from the creative expression and escapism that are always more prominent features in virtual world games as opposed to the typical story-led ones. With so many game worlds to choose from, we have taken it upon ourselves to list the best virtual world games and categorize them accordingly.
Best Escape Virtual World: Linden Lab Second Life
Even though it's been around for about 14 years now, Second Life is still considered one of the most popular virtual world games today. The game allows its players to live their life inside the game however they want it.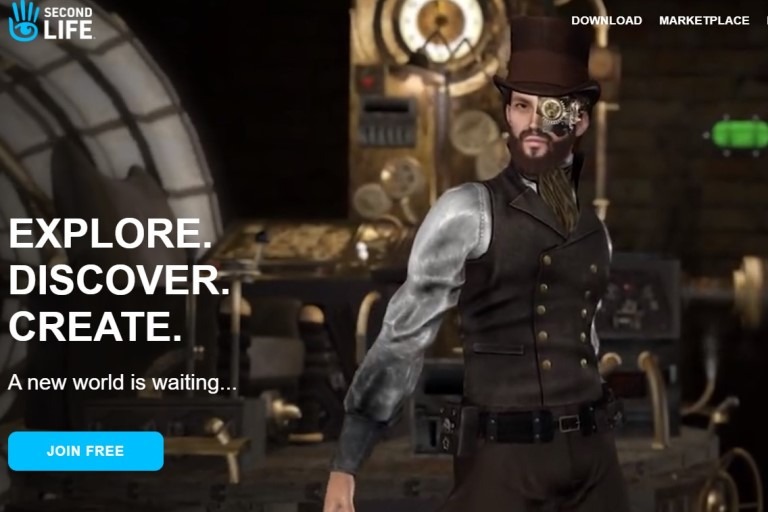 The interactivity of the game is amazing; it makes it easy to create your own character and go on to do whatever it is that you've imagined, from engaging in entertaining events to running a virtual business.
Players can connect and communicate with each other, regardless of where they are located in the world and join parties, groups, and more in order to get the full benefits of Second Life's virtual world immersion.
Pros:
Great level of socialization
Most effective escapism from reality
Allows for starting a virtual business that can make real money
Cons:
Requires a lot of playtime to reach satisfying goals
The game is targeted towards adults only
Best Cartoon Virtual World: Toontown Rewritten
Toontown Rewritten is a virtual world game made for kids (and everyone else who feels like one). This virtual playground is a free-to-play version of Disney's Toontown Online.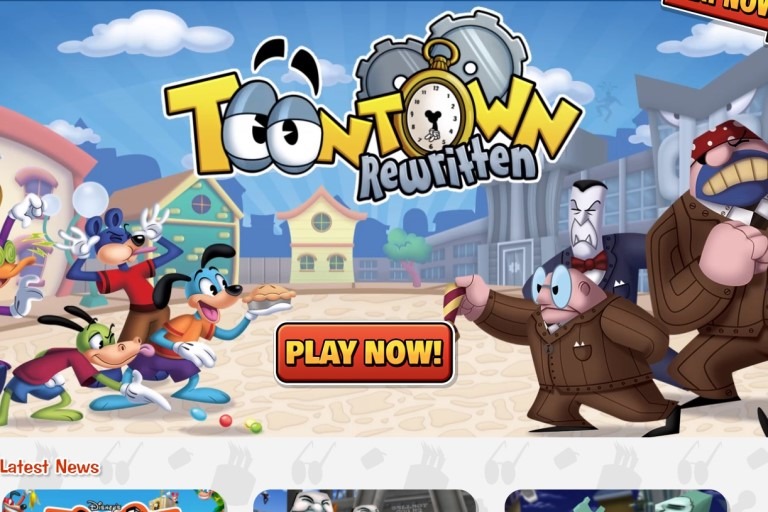 Essentially, the game allows the players to live their life inside of it as a cartoon. As such, the game provides great animation and imaginative elements. For instance, players can choose to be any kind of cartoon they want, even cute and all dressed-up animal species.
There's a main storyline within the game, but the gameplay is definitely not limited to it thanks to a plethora of different activities that players can engage in along the way.
Pros:
The game is appropriate for children
Animations are fun and vibrant
In-game humor
Cons:
Adults may not enjoy this game as much
It lacks mobile support
Best Fantasy Virtual World: Bethesda the Elder Scrolls V: Skyrim
The Elder Scrolls V: Skyrim is considered to be one of the best and most popular role-playing games that provides the perfect fantasy-inspired escape from real life. It may not be too focused on creating an actual new life inside the game but the game still features one of the most immersive open-world settings today.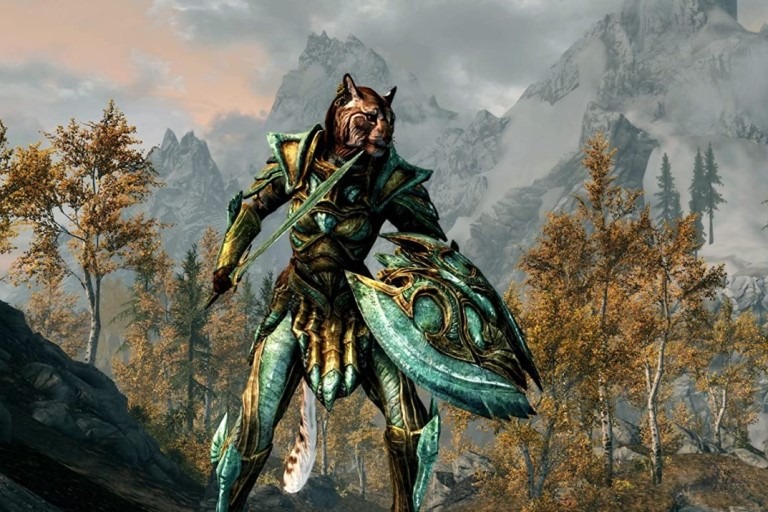 Players can choose their character and build it as they go. There are plenty of characters to interact with as well as activities to engage in, from taking different quests, partaking in wars, fighting dragons, and more.
One can follow the main storyline to save the world from the dragons, but side quests are simply too fun to miss out and they provide great opportunities for building the character persona and its abilities.
Pros:
The plot is extremely well-written and creative
The world provides great interactivity
The role-playing aspect is well-developed and very detailed
Cons:
The game is not as open-ended as some other virtual worlds
Controls can be picky at times
Best Graphics Virtual World: IMVU 3D Avatar Creator & Chat
IMVU is all about creating a new life inside the game, which is precisely why the graphics and physics of the game are so realistic. Players can create their avatars and rooms with more than 30 million different items from the virtual catalogs!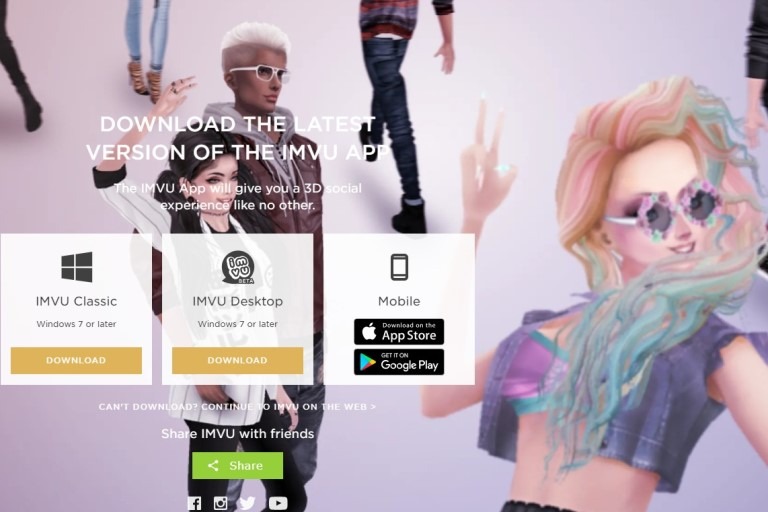 All newbie players start with a basic apartment but as they earn in-game credits, they get to customize it however they want. There are plenty of games to play within IMVU as well as other activities such as visiting various locations in the virtual world that allows one to meet and chat with other players.
Pros:
Very realistic graphics
An amazing number of options within the virtual catalog
Ability to create your own catalog goods and sell them
Cons:
The gameplay can turn a bit shallow
It's not really a game that's appropriate for kids
Best Virtual World Overall: Mojang Minecraft
When it comes to the virtual world game that's perfect for both kids and adults, Minecraft is the obvious answer. After all, the game's virtual world provides endless possibilities in terms of creativity and activity.
This open-world is available to play online and offline as well as a single-player or a guild. It's also available across multiple platforms.
Minecraft allows the players to explore its world, such as forests, mountains, seas, and more, and even manipulate them to match their game preference. There's a survival mode at "night" when players have to fend off the enemies thanks to the tools and resources they've gathered during the "day". What's more, players can literally build anything and everything that their imagination inspires them to.
Pros:
Many possibilities thanks to the sandbox approach
Very easy to understand core mechanics
Crafting depth
Cons:
Some players might not like the "aimless" feel of the game
Different game versions need to be purchased separately
Do you have your favorite virtual world game? How many hours of your day do you usually spend inside the game? Virtual worlds are extremely fun but remember to live your life fully in the real world as well!